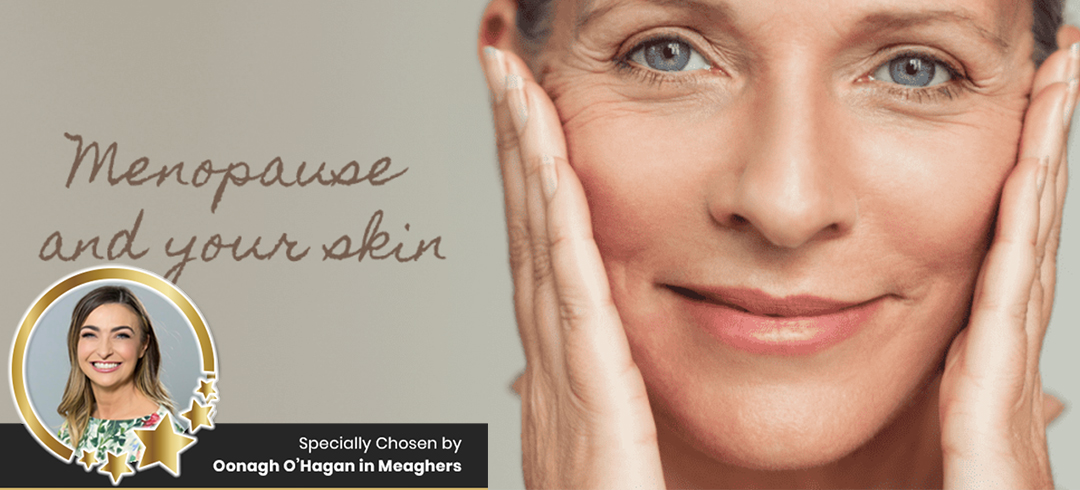 Skincare During the Menopause
*Sponsored Partnership with Meaghers
Written by Joanne O'Hagan of Meagher's Pharmacy
The menopause brings with it many changes, the most common being hot flushes, vaginal dryness, decreased sex drive and memory fog to name a few. However, the skin is heavily impacted too.
'We want to help guide you through the changes you may see on your skin and the steps you can take to ensure you skin is healthy and happy!'
Perimenopause firstly is different from menopause: Periods might become irregular at this point, but there is still estrogen present. During perimenopause hot flashes are common, so you might find that your skin gets red, blotchy and perhaps uncomfortable. Skin that was previously balanced might start to get dry or oily patches. Sometimes women experience rosacea or breakouts at this time of change also.
As you approach menopause and estrogen levels drop the skin can get quite dry, it also becomes thinner typically. That is because there is a close relationship between collagen production which gives the skin its bounce and the lack of estrogen. The cell turnover process also slows down meaning the skin is not renewing itself at the same rate. This can result in a dull or grey appearance of the skin. The amount of humectants in the skin can also lead to dryness, which may be tight or uncomfortable.
We have put together our top products that deal with these effects of perimenopause and menopause on the skin. To treat your skin both from the inside and from the outside.
YourZooki Liposomal Glutathione 30S
An Anti-Oxidant Powerhouse! Glutathione has antioxidant properties that help to protect against free radicals and slow down the signs of aging. Since its naturally present in the body supplementing glutathione can benefit many areas of your health and wellness. In the skin oxidative stress is at the root of many menopausal symptoms so using Glutathione in a supplement can help protect the precious skin cells from this stress and keep them healthy and glowing. This is an excellent supplement to include at the signs of peri-menopause.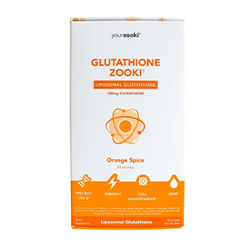 Neovadiol Rose Platinium Day Cream
For skin that is dull and dry Neovadiol Rose Platinium provides expert daily moisturising care for mature skin and contains rosy pigments to restore inner vitality, radiance and colour. The beeswax and minerals, is quickly absorbed leaving skin feeling comfortable and younger-looking. The formula combines ingredients such as rosy mineral pigments balanced with mother of pearl to fuse seamlessly with any skin tone and add radiance, natural-origin beeswax to protect and nourish skin and natural calcium to boost the barrier function and fortify skin against the passage of time. Also contains LHA that speeds up cell renewal and eliminates excess pigmentation to improve skin quality and lessen wrinkles.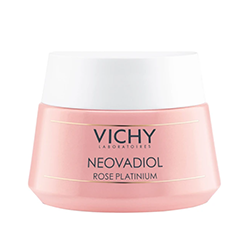 Vichy Neovadiol Phytosculpt Neck & Face 50ml
As collagen degrades, skin loses firmness, and jowls and fine lines start to appear. You may notice that dynamic smile and frown lines become permanent, your nose tip drops, the eye area hollows and pores become larger. These changes can happen gradually or quite dramatically for some women. Targeting these specific concerns Neovadiol Phytosculpt visibly reinforces, tightens and redefines neck and face contours. It is suitable for all skin types and melts in contact with the skin, the balm consistency is a joy to use, once cooled down the balm transforms into a film that lifts and firms the skin.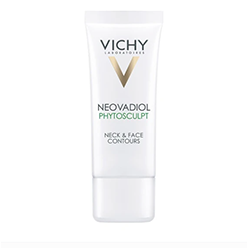 YourZooki Liposomal Collagen Zooki & Vichy Liftactiv Peptide-C Anti-ageing Ampoules
Boosting collagen levels is key to add bounce, firmness and a glow to the skin, especially during menopause when collagen levels are declining. I love to recommend a collagen boosting treatment both internally and externally. Taking a collagen supplement like The Your Zooki Collagen whilst using a peptide treatment on the skin like the Vichy Lift Activ Ampules is a game changer for collagen production. These products will help your skin regain a bounce, reduce sagging and diminish the appearance of wrinkles and give the skin a natural glow.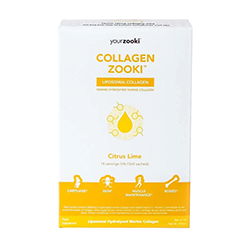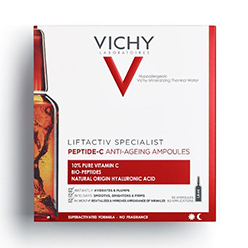 Oonagh O'Hagan
Paid Partnership with Meaghers. 
DISCOUNT CODE:
Don't forget, as I am the Brand Ambassador for Meaghers, I have an exclusive Discount Code for Meaghers. Click the link below to get the Code and to see all my favourites from Meaghers.