OK, HANDS UP THOSE OF YOU AMONG US THAT ARE BAMBOOZLED WITH ALL
THE MAKEUP, SKINCARE AND HAIR PRODUCTS OUT THERE?
I'm going to be your guinea pig per say and give you my views on lots of them. When I do come across a cracker of a product, I am then going to try my level best to get a discount on it for you. There is power in numbers folks so when I ask a brand for a Discount Code it's not just me asking the brands for myself as I represent over a quarter of a million of you… I'll always try and get you the best deal out there.
STAY TUNED FOR DEMOS, DEALS AND DISCOUNTS FOLKS!!!!

Pestle & Mortar Pure Hyaluronic Serum hydrates and soothes even the most sensitive skin while smoothing fine lines and restoring youthful elasticity. This smooth concentrate targets fine lines, dullness and dehydration restoring a healthy glow, plumpness and radiance.
Don't forget, as Brand Ambassador, I have an exclusive Discount Code with Meaghers where you can SAVE 15%! (occasionally, I have even better discounts so stay tuned to my Socials to be kept in the loop). Click the link below to get the Discount Code and to see all my favourites from Meaghers.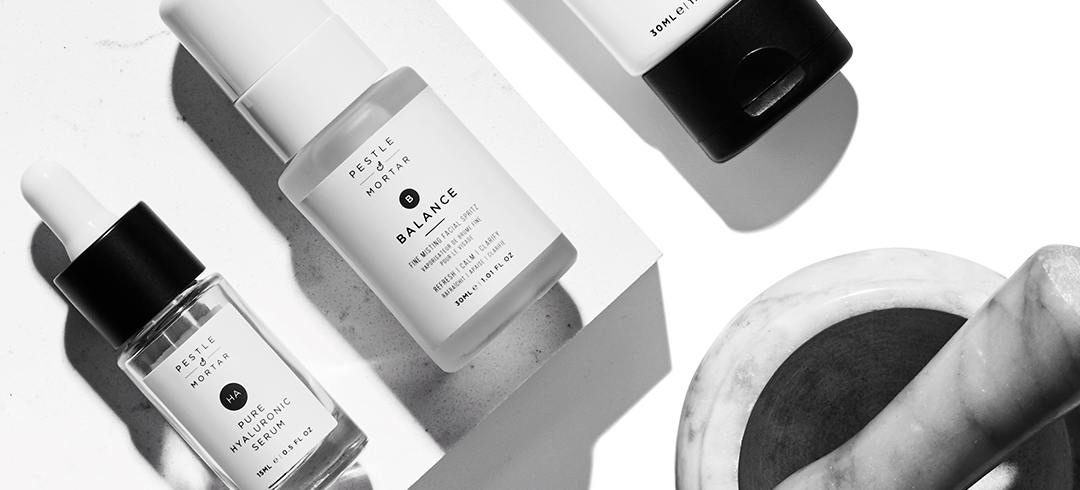 Really great daily skincare has always been top of list for the Meagher's customer and we simply adore Irish brand Pestle & Mortar. Aside from their stunning monochromatic packaging and luxurious gifting options, Pestle & Mortar products work for everyone and all skin types.
read more