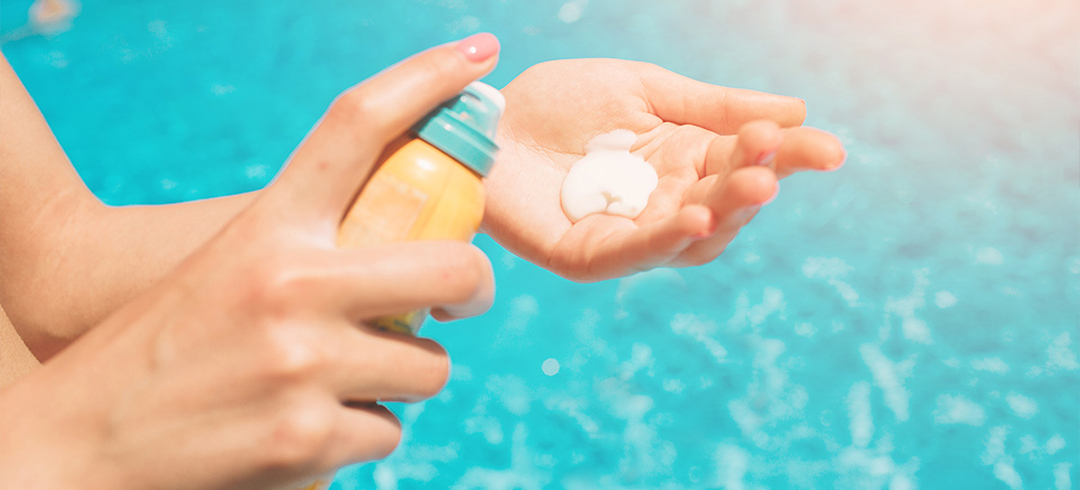 SPF a Skincare Essential!
*Sponsored Partnership with Meaghers
Written by Joanne O'Hagan of Meagher's Pharmacy
According to the Irish Cancer Society Skin cancer is the most common cancer in Ireland, with over 13,000 new cases diagnosed every year. This is despite our climate! Nine out of every 10 cases are caused by UV rays from the sun or sunbeds.
Wearing a broad-spectrum SPF daily is the single best gift you can give your skin. It is the best way to protect your skin from sun damage. Ultraviolet rays that are present even on the most overcast and rainy days cause not only sinister diseases such as skin cancer but also are known to cause the signs of ageing in the skin. Dark Spots, Lines and Wrinkles and pigmentation disorders are all worsened by UV rays.
Sunscreen is the number one anti-aging product that works immediately upon application, and continues to keep your face looking healthy, wrinkle-free, and youthful for years to come!
It's essential to wear sunscreen every day of the year, come rain or shine. Ultraviolet rays that are the cause of sun damage and skin cancer are always present. They are independent of cold or hot weather, and are not blocked by clouds. On overcast days, only visible rays (but not UVB rays) from the sun are blocked. Also, these rays travel through water and glass, so even if you are indoors all day, an SPF is still required.
There are so many sun screens on the market now its absolutely possible to find the protection that is right for you. The most important thing is that you like to use it, that you will use it every day. I have broken down some of the differences between sunscreens below and I have included our top picks from Meaghers, no matter which sunscreen you choose remember no sunscreen gives 100% protection against skin cancer, ensure you top up protection on sunny days, wear hats and sunglasses and absolutely always avoid sun beds!
Chemical vs Mineral
Chemical sunscreen ingredients, such as PABA (para-aminobenzoic acid) and cinnamates, absorb UV rays and convert the sun's radiation into heat energy, while physical sunscreens (such as zinc oxide and titanium dioxide) deflect and scatter the rays before they penetrate your skin. Both types can be effective and safe if used properly, it's a matter of finding the formula that you like.
Its really important to ensure your sunscreen is "Broad Spectrum" so it can protect against both UVA and UVB rays. SPF only describes protection from UVB rays, the sunburn rays that also damage your skins DNA. UVA rays penetrate the skin more deeply causing wrinkles and brown spots. Instead of looking for a product with the highest SPF, look for a product with at least an SPF of 30 that is also labelled with UVA and UVB protection or broad spectrum.
Be aware of makeup and moisturisers with low SPF protection, it is not enough!
Oily or Acne-prone Skin
If you have an oily or acne-prone skin, use a gel-based sunscreen. These do not cause your skin to break out like oil-based creams. Protect fair and sensitive skin with the La Roche-Posay Anthelios Anti-Shine SPF50+ a dry-touch gel cream that offers optimal sun protection and a shine-free, matte finish.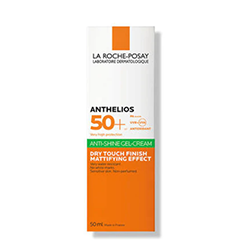 For Dry and Mature Skin
Dry skin can benefit from moisturizing sunscreens. Some of the ingredients in moisturising sunscreens include lanolin, oils, and silicones. If you are concerned with the signs of ageing the Anthelios Age Correct SPF50 is Ideal for mature and sensitive skin types, the formula helps improve the look of wrinkles, dark spots and skin elasticity. Hyaluronic Acid gives a burst of moisture, while Niacinamide works to treat areas of hyperpigmentation. PHE-Resorcinol boasts resurfacing properties for a brighter, smoother complexion.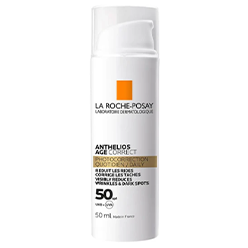 For those who don't want to feel the SPF!
Generally, men and individuals with darker skin who tan easily and rarely burn may feel they do not need to use sunscreen. However, like sunburn, a tan is the result of DNA damage from exposure to the sun's harmful UV radiation. Darker-skinned people may also be wary of using thick sunscreens Heliocare 360 Water Gel is intensely hydrating, water-based gel that absorbs quickly into the skin with a barely there, matte finish – perfect for those who layer multiple skincare and make-up products in the morning. Its advanced hydration system helps to retain hydration while also providing skin with a barrier against pollution. Suitable for all skin types, even the most sensitive of skin and for use around sensitive eyes. The completely clear finish also makes it a great choice for
those with skin of colour, and a popular choice for men.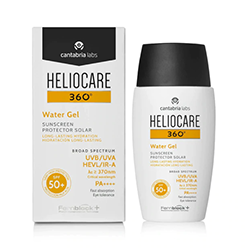 Kid-friendly Sunscreen
Kids need sunscreens as much as we adults do. But be very careful while choosing a sunscreen for them. Children have sensitive skin, and the ingredients in the sunscreen may cause allergic reactions. Its so important to make sure to choose a brand that is reputable, reapply as often as you can especially if they are swimming or excessively sweating.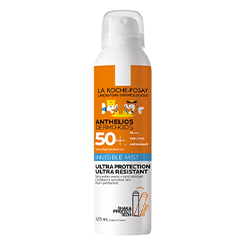 Consider additional benefits
Some newer sunscreens come with additional benefits such as added antioxidants or hydrating ingredients. Also, you can save time by using a tinted sunscreen instead of a foundation, super handy for those days you want to feel and look fresh.
Skingredients Skin Shield contains the powerful antioxidant niacinamide – vitamin B3 – and vitamin E help to defend the skin from free radical damage. This lightweight, non-greasy, skin-priming lotion is a heavyweight of daily skin protection, perfect for wearing alone or under makeup every single day. With a peachy universal tint, Skin Shield does not leave the white cast often associated with mineral sunscreens.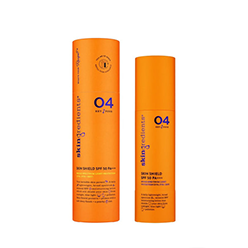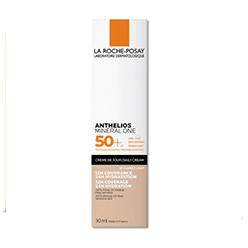 You can shop all these products and many more online at www.meagherspharmacy.ie
Oonagh O'Hagan
Paid Partnership with Meaghers. 
DISCOUNT CODE:
Don't forget, as I am the Brand Ambassador for Meaghers, I have an exclusive Discount Code! Click the link below to get the Code and to see all my favourites from Meaghers.