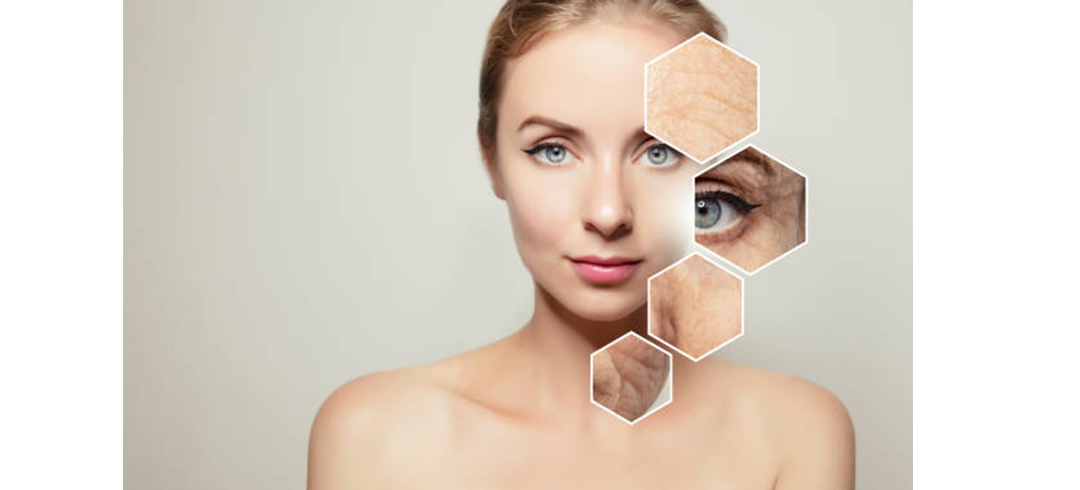 Ingredients that Pack a Punch in Anti-Aging
*Sponsored Partnership with Meaghers
Written by Joanne O'Hagan of Meagher's Pharmacy
The area of skincare can be a little confusing and somewhat overwhelming, there are so many different product options on the market at varying price points and making different claims of how they work in your skin. If you follow social media there is a constant stream of information around trending products and ingredients and sometimes it can be difficult to know what exactly would suit your skin and tackle your skin concerns.
Here In Meaghers we always come back to the ingredient that is in the product, how it works and how it can make a difference to your skin and improve any skin issues you may be experiencing. Here I will break down some of the ingredients that are trending at the moment, explain how they work and who they would be suitable for.
Niacinamide
Niacinamide is a super ingredient to include in your skincare routine, it is a real multitasker that works in a number of ways to give you healthy skin. It is a water-soluble form of Vitamin B3 and is generally suitable for all skin types even those with sensitive skin, here are a number of ways it can benefit your skin.
 It helps age spots – areas of uneven pigment in the skin. Ageing skin looks thinner, paler and uneven Niacinamide will brighten the skin and prevent and help fade age spots by preventing melanin transfer (the pigment within the skin)
 It helps with dehydration and fine lines- By boosting ceramide levels in the skin Niacinamide improves the skins' ability to hold onto moisture.
 It helps with breakouts – As niacinamide has anti-bacterial properties it will help reduce blemish activity and it helps with oil regulation without drying the skin out.
 As a protector – As Niacinamide protects against oxidative stress it helps build cells in the skin while also protecting them from environmental stresses, such as sunlight, pollution, and toxins
 For sensitive skin – because it helps with the skin's barrier function it will help prevent
external aggressors penetrating the skin barrier and causing sensitive skin to react.
Niacinamide is used by many brands in moisturisers and serums because of these benefits. Here are
a number to consider.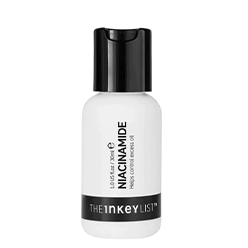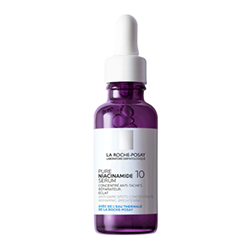 Bakuchiol
Bakuchiol is often referred to as a natural, non-irritating alternative to retinol. Retinol and bakuchiol can reduce fine lines, wrinkles, and other signs of ageing. Bakuchiol has its roots in Chinese Medicine and would be a great ingredient to include if you are concerned with the signs of ageing but also suffer from sensitive skin or if you are pregnant.
What does it do?
 Helps reduce the appearance of fine lines and wrinkles
 Helps to restore firmness, refine skin texture and even out skin tone.
 Bakuchiol helps to calm skin making it a good option for those whose skin shows signs of sensitivity.
 Like retinol it helps with those suffering from Acne but without causing redness or irritation.
 As an antioxidant it will also help to protect the skin from pollution and environmental stressors which can cause damage.
Here are a number of ways you can include Bakuchiol into your skincare routine.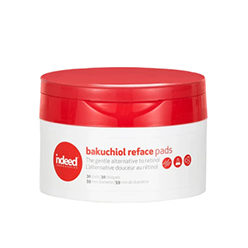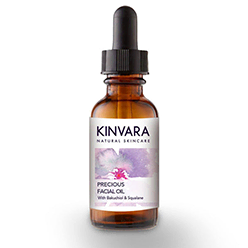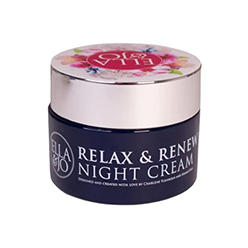 Vitamin C
Vitamin C is an effective antioxidant that brightens the skin tone and reduces the appearance of signs of aging. In the same way that consuming antioxidant-rich foods aids your body in fighting off free radicals, topical antioxidants do the same for your skin by helping to offset daily aggressors like UV damage and exposure to air pollution.
 Helps with lines and wrinkles- As vitamin c helps boost collagen and elastin production it will benefit those concerned with lines and wrinkles. It will also help prevent the signs of aging as an antioxidant.
 Helps with pigmentation problems- As a skin brightener it can be applied to pigmented skin to lighten age spots. Dull skin types will benefit from the brightening properties of vitamin c
Helps with skin repair- As it helps with the production of collagen and elastin it helps build strength in the skin and helps with wound repair.
Vitamin C can be boosted in the body by taking a high-quality supplement and using it topically in your skincare, here are a number of ways you can include it in your routine.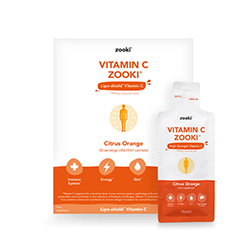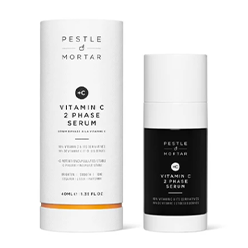 As always if you are unsure about what your skin needs or if you want any further advice from our experts get in touch with us in Meaghers.
You can shop all the products mentioned and much more on www.meagherspharmacy.ie
Oonagh O'Hagan
Paid Partnership with Meaghers. 
DISCOUNT CODE:
Don't forget, as I am the Brand Ambassador for Meaghers, I have an exclusive Discount Code! Click the link below to get the Code and to see all my favourites from Meaghers.