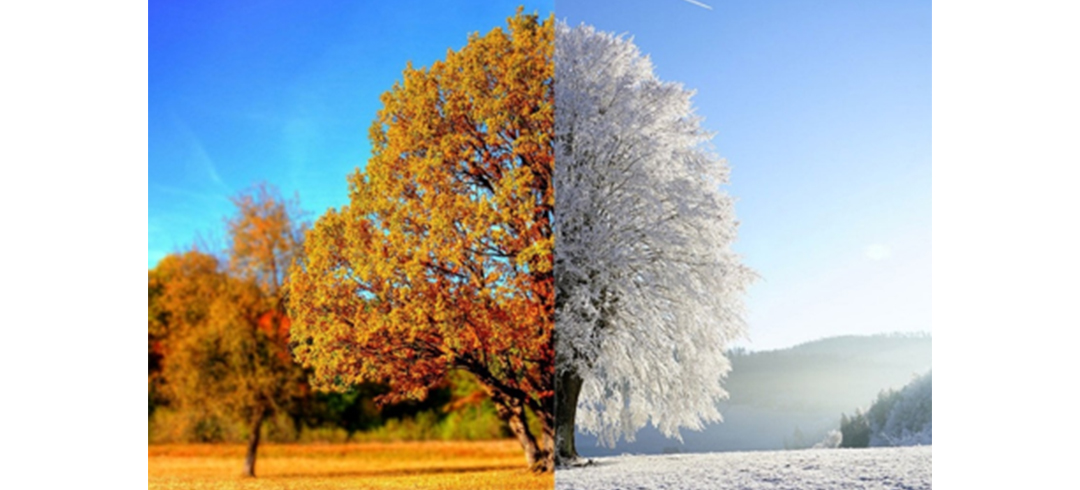 Seasonal Changes and Skin Care
*Sponsored Partnership with Meaghers
Written by Laura – Skin Therapist at The Skin Lab
Cold air, dry indoor heat, low humidity levels, and harsh winter wind can all zap your skin of moisture. This can leave your skin looking a lot less radiant than normal — not only your face, but also your hands, feet, and other areas exposed to the elements.  Your skin will become drier and often more sensitive with the onset of colder weather and central heating. Make sure you keep your skin and body hydrated. Also be aware of potentially irritating ingredients  such as retinoids, exfoliating acids and vitamin C  especially if you find your skin sensitive.  Drinks lots of water and cut down on caffeine.
When it comes to cleansing a general rule of thumb is if your skin feels  tight after cleansing then the cleanser is probably disrupting your skin barrier.  You may want to opt for a gentler cleanser.
My recommendations are –
Skingredients Pre Probiotic Hydrating Cleanser
My ultimate go to cleanser for dry, dehydrated, sensitive skin. This is a creamy, lightweight cleansing lotion that's suitable for all skins even oily skin. Gentle enough to nurture + balance your skin, while it intensely hydrates and even removes eye makeup. My 5-star product.  Use morning and evenings for best results.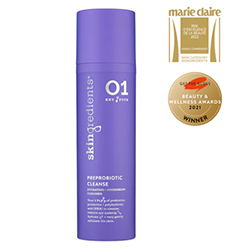 Ella and Joe melt the day away balm 
A cleansing balm can be a great option for anyone who wants a luxurious , rich cleanse in the evening.  Excellent for removing makeup and super for restoring hydration.  Packed full of antioxidants and oils this cleanser is suitable for all skin types and is devine!!!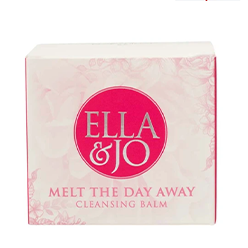 Replace lost moisture with Hyaluronic acid.  This is extremely useful during the colder months due to the harsh weather drying out the skin, taking away both hydration and oil. Hyaluronic acid serums can provide all day hydration that your skin lacks while plumping out fine lines and soothing the skin.
I recommend –
Kinvara Precious Facial Oil
This facial oil is a beautiful oil for calming the skin as it contains Lavender and Rosemary. It also contains the super ingredient squalene which is great for skin barrier support, suppleness, hydration, and texture improvements. I use this facial oil in two ways. It can be used as a massage oil for the skin for those who like to do facial massage or like to use a jade roller, this is a great base for that. It can be also used as part of your daily skin care regime as the last step in your routine. My favourite part of this oil is that is contains  Bakuchiol.  Studies have shown that bakuchiol helps prevent fine lines and wrinkles, helps with pigmentation, elasticity, and firmness. It works through the same receptors that retinol uses, which is why many refer to it as a natural retinol alternative.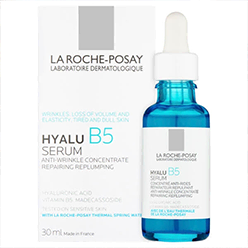 Layer up at bedtime – My tip to everyone over wintertime  is use a richer night cream to provide deeper , intense moisture.
My two favourites are –
Vichy Aqualia night cream
Vichy Aqualia Night Spa provides intense hydration for skin that looks visibly fresh and radiant in the morning. Skin feels comforted, soothed and soft to touch. Aqualia Night Spa, enriched with Hyaluronic Acid and Vichy Thermal Spa Water, provides intense hydration to the skin.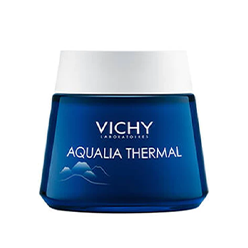 Just because it is winter, it doesn't mean you should put away your SPF. While there is less UVB around in winter, levels of UVA are still significant enough to age our skin.  So please wear your SPF 365 days year even if you are staying inside.
My favourite SPFs for winter are –
CeraVe Facial  Lotion SPF50
A gentle formula containing broad spectrum sunscreen to defend the skin barrier against harmful UVA & UVB rays.  Enriched with essential ceramides to build up the skin's natural barrier, this fast-absorbing water-resistant moisturiser is formulated to protect the skin against pollution particles also. Suitable for all skin types.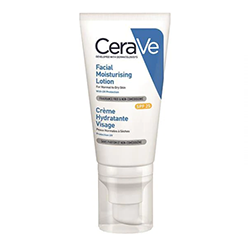 Oonagh O'Hagan
Paid Partnership with Meaghers. 
DISCOUNT CODE:
Don't forget, as I am the Brand Ambassador for Meaghers, I have an exclusive Discount Code! Click the link below to get the Code and to see all my favourites from Meaghers.