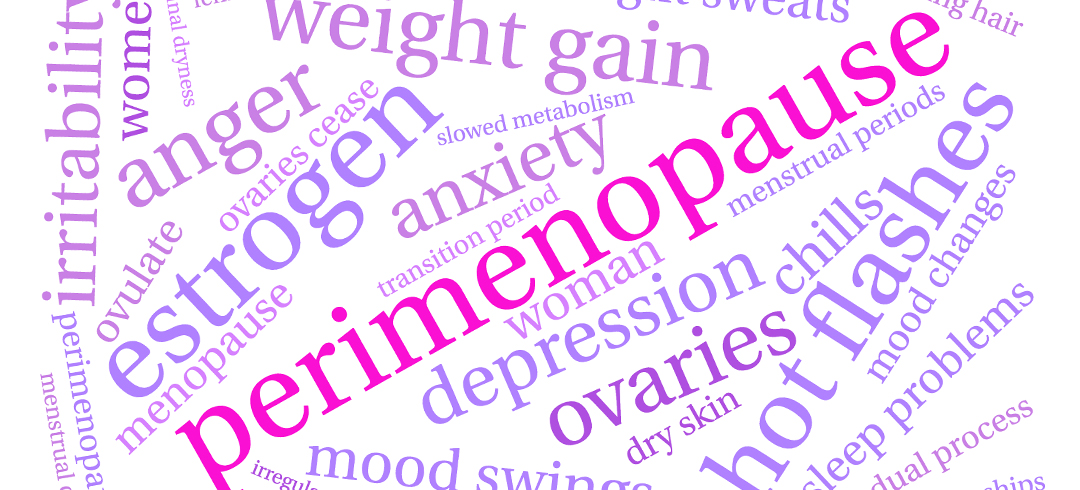 What's Happening to my Skin? Treating the Skin during Peri-Menopause
*Sponsored Partnership with Meaghers
Written by Joanne O'Hagan, Meaghers
Many of our lovely customers as they enter the years of the peri-menopause ask us this very question. You would be forgiven for believing that skin issues like breakouts, irritations and dryness should be reserved for those in their teens however for many that is not the case.
As our hormone levels fluctuate we may see many changes in our bodies, the menopause brings with it many changes, the most common being hot flushes, vaginal dryness, decreased sex drive and memory fog to name a few. However, the skin is heavily impacted too.
Estrogen and progesterone are the two main female sex hormones that directly impact the health status of women skin as they age. During menopause, the estrogen levels are low, which translates to reduced hydration of the skin, reduced collagen production and thinning of your skin.
The progesterone hormone also plays a vital role in the health of your skin as it's responsible for skin elasticity and pigmentation. Its lowered levels during menopause which may mean your skin will become drier, and more prone to facial lines and wrinkles.
We want to help guide you through the changes you may see on your skin and the steps you can take to ensure you skin is healthy and happy!
Excessive Dryness
Dryness of the skin in the menopause is brought about by the reduced ability of the skin to hold water. The dryness can make your skin feel irritable and itchy, causing you discomfort, especially in times of dry air.
You could also develop rashes on your skin, and in case you have preexisting skin atopic conditions, they could worsen at this stage. This is because our skins protective barrier may not be as efficient during the menopause.
To tackle the dry skin during this stage, avoid washing your face with astringent ingredients, instead opt for a comforting cleansing routine to be made up of a cleansing oil or balm and rinse with lukewarm water.
Use a moisturiser daily to reinforce your skins barrier function choose a moisturiser that will help lock in moisture such as one containing ceramides. To avoid dehydration of the skin look for the ingredients glycerin or hyaluronic acid, ideally use a hydrating serum with a rich moisturiser.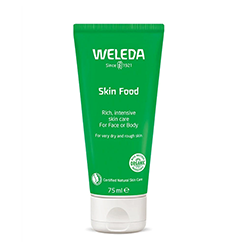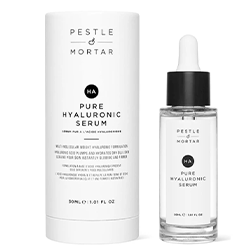 Pestle & Mortar Pure Hyaluronic Serum 30ml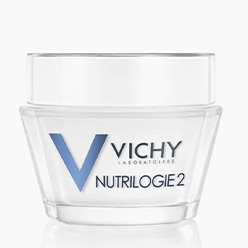 Vichy Nutrilogie 2 Intense Day Cream for Very Dry Skin
If you are experiencing hot flushes
With volatile hormone levels during menopause, unfortunately hot flashes are common from the onset of peri-menopause. You may experience the sensation of your upper body sweating from the face, neck and chest. Then, you feel an unexplained warmth.
It can be quite an uncomfortable experience, especially when in public at night trying to sleep. We recommend a portable cooling mist to hydrate and cool the skin as well as a skin primer to keep your makeup in place as much as possible.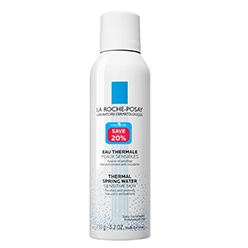 La Roche-Posay Thermal Spring Water 150ml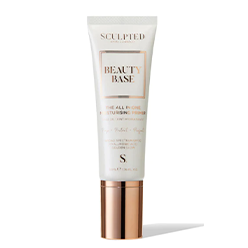 Sculpted By Aimee Connolly Beauty Base All In One Moisturising Primer
Fine Lines and Wrinkles
As collagen processing reduces, wrinkles are the result. Collagen is responsible for holding the skins structure in place. Its reduction translates to sagging skin showing more lines and wrinkles. You can help protect your skin by incorporating a collagen supplement into your routine as well as using a sunscreen daily and a retinol product to boost your skins collagen production.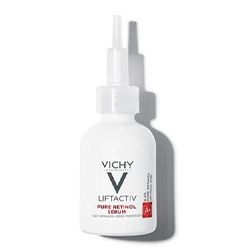 Vichy Liftactiv Pure Retinol Serum 30ml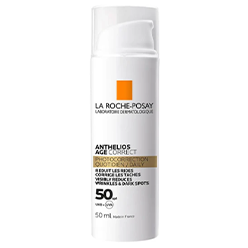 La Roche-Posay Anthelios Age Correct SPF50+ Cream 50ml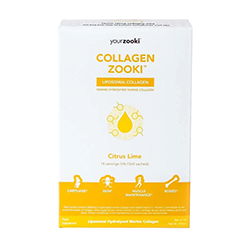 Zooki Liposomal Collagen Zooki
Spots and Breakouts
Some women going through menopause notice blemishes, pimples, and acne reappearance. They may not be as pronounced as those during the teenage years or for some women it may be the first time they experience breakouts.
These are caused by a drop in the estrogen hormone responsible for aerating and controlling the oil levels during menopause. If your skin is prone to congestion during this stage, you should consider using a cleanser that contains salicylic acid as an ingredient. The aim is to clear the pores that may be clogged and allow the oil to move through.
Avoid using dedicated skincare products meant to clear acne during menopause, as they may prove counterproductive, making your skin drier, hydration and prevention is key. Try an on the spot treatment or treatment moisturiser until the breakout clears.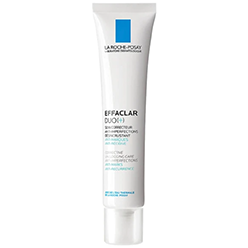 La Roche-Posay Effaclar Duo+M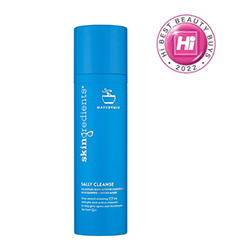 Skingredients Sally Cleanse 2% Salicyclic Acid Oil Control Cleanser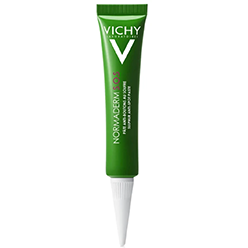 Vichy Normaderm Phytosolution SOS Sulphur Paste 20ml
If you are confused as to best treat your skin during the perimenopause or menopause get in touch with our skincare experts here in Meaghers. You can reach out on Meaghers.ie or on our social channels.
.
Oonagh O'Hagan
Paid Partnership with Meaghers. 
DISCOUNT CODE:
Don't forget, as I am the Brand Ambassador for Meaghers, I have an exclusive Discount Code! Click the link below to get the Code and to see all my favourites from Meaghers.