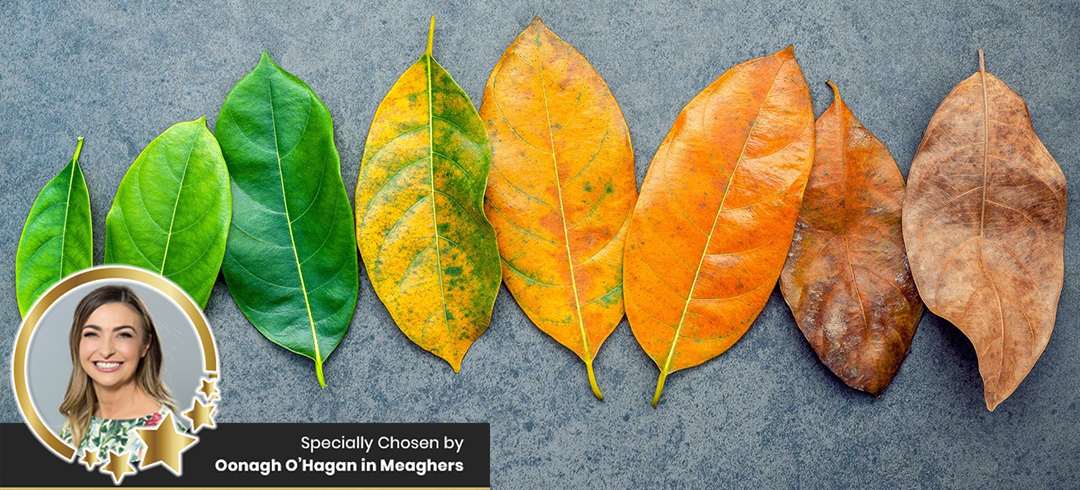 5 Supplements To Help You Navigate The Change Of Seasons
*Sponsored Partnership with Meaghers
Written by Oonagh O'Hagan of Meaghers
As the seasons begin to change and we can start to feel a nip in the air and the mornings and evenings get darker its important to take care of our health and wellbeing to ensure we are in full health and ready for cosy evenings, crisp mornings and all the fabulous gifts Autumn brings.
We have put together our top vitamin supplements to help you stay ahead of the change of season.
'Alongside a healthy diet, regular exercise and self-care activities will have you ready to jump into Autumn with your immune system and energy levels at peak performance level.' 
1. A Great Multi-Vitamin – Revive Active
Our immune systems function best if they're supported continually, so consider starting to take a quality multivitamin now, if you don't already. Ensure your defences are at optimum level for all the bugs and challenges that the colder months bring. For those looking to care for energy levels, heart health and immune health Revive active is our top pick as a super supplement multivitamin. Take one Sachet in the morning to get the most out of your day.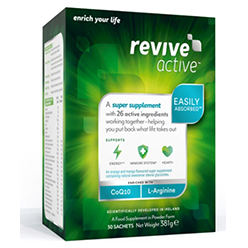 2. Vitamin D – Your Zooki Vitamin D
Vitamin D is the sunshine vitamin with an average of 90% of our Vitamin D being absorbed by the sun and only 10% from the food we eat. In autumn and winter, the days are not only shorter but the solar intensity decreases as well. The body produces less vitamin D, leading to an under supply. Vitamin D is important for our immune systems, our mood and our bone health.  Liposomal Vitamin D is the best way to supplement the sunshine vitamin. Each box of Vitamin D Zooki contains 14 sachets, which can be enjoyed straight or added to water, smoothies, yoghurt, porridge, granola and more. Take Vitamin D Zooki in the morning as part of your daily routine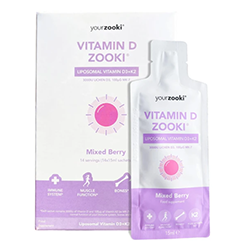 3. Vitamin C – Your Zooki Vitamin C
Vitamin C strengthens the immune system, protects against free radicals and reduces oxidative stress. Our bodies cannot make vitamin C and they also cannot store it so what Vitamin C we consumed yesterday cannot be used by our system today. Supplementing Vitamin C can be beneficial especially in the colder months to help our immune systems and our overall health and wellbeing.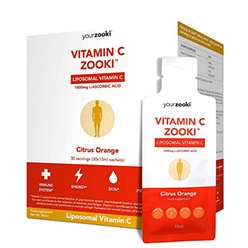 4. Omega Supplements – Eskimo Brain 3.6.9 
Omega 3 fatty acids are critically important to keeping every cell in our body healthy because they make up the cell's outer membrane. Omega-3 help to reduce inflammation and lower the risk of diseases. They are highly concentrated in the brain and are critically important for brain memory, performance, and behavioural functions. They also are critical to healthy skin, so if you find your skin getting dry in the colder months try an Omega supplement to help keep your skin soft and healthy.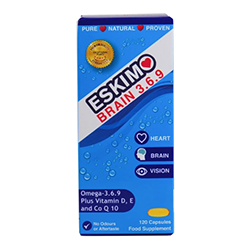 5. Take a Probiotic – Symprove 
Research has revealed that keeping your gut microbes in balance is the key to good health and has been shown to affect our digestion, our body composition and even influences your mood. 70% of the immune system residing in our guts and gut bacteria act as our first line of defence against harmful bacteria, viruses and other microbes. Symprove is different to other probiotics as the 12-week programme has been shown to reset the healthy gut bacteria and the delivery system means that the good bacteria in the bottle make it all the way to the gut wall where it is needed to work.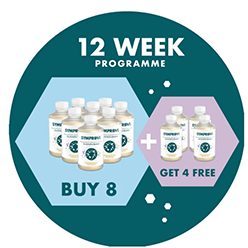 We are here to help!
We are here to support you. Contact one of our team via social media, our Meaghers helpline on 01 4853098 or organise an online consultation with our video pharmacist.
Oonagh O'Hagan
Paid Partnership with Meaghers. 
DISCOUNT CODE:
Don't forget, as I am the Brand Ambassador for Meaghers, I have an exclusive Discount Code! Click the link below to get the Code and to see all my favourites from Meaghers.