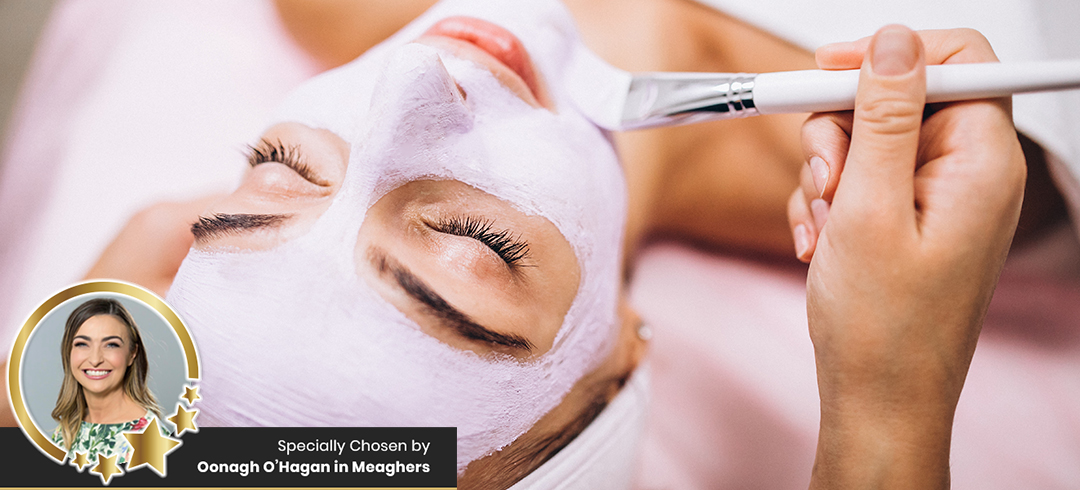 Recharge your Skincare Routine
*Sponsored Partnership with Meaghers
Written by Oonagh O'Hagan of Meaghers
A new year means a new start. This January make yourself a promise to be kind to yourself this year. Leave 2020 behind and make choices that will bring you closer to a happier and healthier you.
'… a new year means a new start'
This January, recharge your skin and body by resetting your skincare routine with core ingredients and habits that will help you. 
Here are some of our favourite ways to do that:
BOOST YOUR LYMPHATIC SYSTEM
Dry Body Brushing
Brushing your body with a soft bristle brush before your bath or shower once a day has numerous benefits for the skin and overall wellbeing including, cellulite reduction, skin softening, exfoliation, improved circulation and lymphatic drainage.
Our lymph nodes are throughout our entire body and dry body brushing helps to move along any blockages of toxins and allows the body to flush them out.
Jade Rollers
Jade rollers are an ancient tool with many benefits to the skin including smoothing out the skins texture, relaxing the facial muscles and helping to relieve strain and lines. They also help boost circulation, the increased blood flow to the skin can last over ten minutes, after just a five-minute massage, giving you a bright and fresh complexion.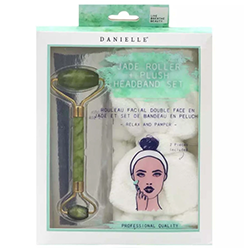 Body Scrub
A body scrub can work wonders for your skin and your overall wellbeing. A body scrub goes beyond surface level to remove dead skin and reveal the healthy, glowing skin below. It also promotes improved hydration of the skin as your body moisturisers will absorb more effectively. Clearing the pores of dead skin on the body will also greatly benefit those of us who suffer from breakouts on the body.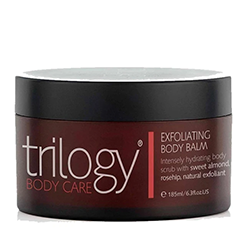 Nourish the Skin
If the skin on your body feels dull and neglected, refresh and revive with the most luxurious body oil on the market. Nuxe Huile Prodigieuse contains vitamin E extracts and fatty acids, this oil is one big antioxidant. It's one of the most luxurious ways to fight against free radicals like pollution and cigarette smoke. Not to mention, re-boot, and revive your skin after UV exposure or cold temperatures.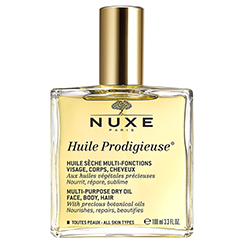 Magnesium Flakes 
Better You Magnesium Flakes are used to aid skeletal strength, normalised muscle function, energy production and aids the body's natural ability to detox. Using this product has many benefits including: reduction in fatigue, improved repair in the body and increased suppleness in the body.
Magnesium is an essential nutrient in the body, responsible for over 300 chemical actions, and plays a vital role in many more. Magnesium is a mineral that is difficult to consume through typical oral means, taking a transdermal application (delivery via the skin) is often seen as the most effective method.
Bathing in a magnesium solution or even just a foot bath effectively replaces the magnesium lost. It is also a great way to relax!
Every 100g of Magnesium Flakes delivers 12g of elemental magnesium.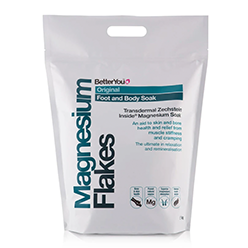 Boost your Hydration
When skin lacks water and becomes dehydrated you may notice the complexion looking dull, tired and a little grey. Skin cells are mostly made of water and their moisture can easily evaporate, especially in the cold weather, leaving you with dry, tight and flaky skin. So, for the new year give your skin a boost of hydration with one of the following products.
Seoulista Hydration Mask
Created by dermatologists, the Super Hydration Instant facial, is a natural coconut gel-like mask infused with hyaluronic acid to provide intense hydration. After just 20 minutes, your skin is moisturised and plumped, revealing a more radiant and youthful-looking complexion.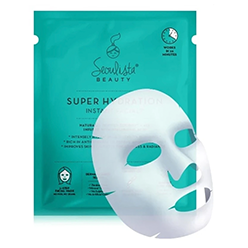 Vichy Hyalu Mask
Vichy LiftActiv Hyalu Mask, is an instant fix for tired and dull skin, this light gel is an intensely moisturising face mask enriched with a high concentration of high and low weight Hyaluronic Acid. It delivers an injection-strength dose of Hyaluronic Acid to plump skin with moisture, reduce the appearance of fine lines and even out skin's tone. Recovering skin from tiredness in just five minutes, revealing a fresh, glowing and healthy-looking complexion with enhanced suppleness and radiance.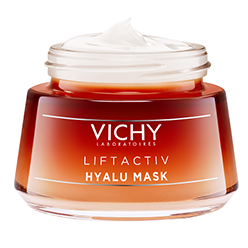 Vichy Vitamin C Ampoules
If your skin is dull and lack lustre after the excesses of Christmas a high potency Vitamin C is possibly the answer to your concerns.
Supercharge your skin with Vichy's first anti-wrinkle ampoule enriched with 10% Vitamin C, natural-origin hyaluronic acid and peptides. A concentrated daily anti-wrinkle dose that targets fine lines and wrinkles, lack of firmness and boosts skin radiance, whilst being tightly sealed in an amber, glass ampoule to ensure optimal freshness and clinically proven efficacy. If you are new to ampoules, now is the perfect time to try for visible and proven expert ageing results in a daily fresh dose.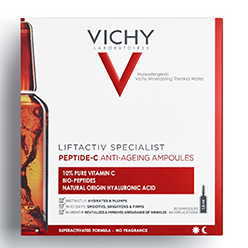 A New Gentle and Natural Cleanser for 2021
This year if you are looking for a super gentle cleanser that is kind to your skin I cannot recommend the Trilogy cleanser enough.
This certified natural, silky, pure plant cleansing oil effortlessly melts away make-up and impurities, transforming from an oil to cleansing milk when emulsified with water. Enriched with nourishing rosehip, sweet almond and papaya this gentle cleanser, cleanses skin without stripping it's moisture, leaving skin feeling soft, hydrated and perfectly clean.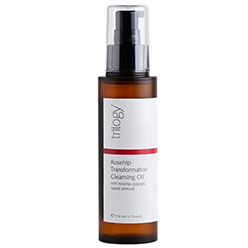 Clear those Pores
If you have indulged in all the treats over Christmas you may be experiencing congestion, breakouts or a dullness to the skin. After the year 2020 was we all deserved to indulge a little over the festive season! However, if you are seeing a change in your skin reboot and refresh with the Trilogy Radiance mask.
Trilogy Mineral Radiance Mask energises, purifies and deep cleanses with rosehip, kaolin, pohutukawa. This mineral-rich kaolin clay delivers instant radiance with a deep cleansing action. Pohutukawa extract helps tone and regenerate while emollient oils, rosehip and evening primrose nourish and hydrate.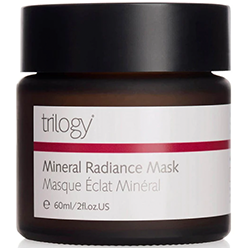 Vichy Minéral 89 Eyes
If like me you experience puffiness or dark circles around the eye area then Vichy Mineral 89 eye serum is the product for you.
Vichy's Minéral 89 Eyes is a hyaluronic acid booster that hydrates, smooths and brightens the delicate eye area. Helps reduce the appearance of eye bags, dark circles, and fine lines.
Minéral 89 Eyes is your skin's daily dose of strength, hydrating, smoothing and brightening the eye area whilst protecting the skin barrier. Thanks to a powerful formula powered by a combination of Caffeine, natural origin Hyaluronic Acid, Adenosine and 89% Vichy Thermal Mineralizing Water, skin feels instantly soothed, looks revitalized and brightened.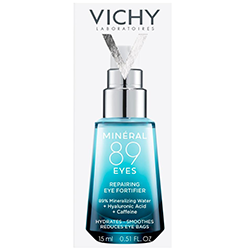 Mind the Lips
Our lips are not quite as effective at retaining moisture as the rest of the skin. It is for this reason that many of us experience dry, hacked lips at some point. The winter time dramatically adds to the woes of the lips. Start off your year with smoother, soft and supple lips by including a good quality scrub and balm into your routine. We love the amazing Irish brand Aliso to makeover your lips for the new year.
Oonagh O'Hagan
Paid Partnership with Meaghers. 
DISCOUNT CODE:
Don't forget, as I am the Brand Ambassador for Meaghers, I have an exclusive Discount Code for Meaghers. Click the link below to get the Code and to see all my favourites from Meaghers.