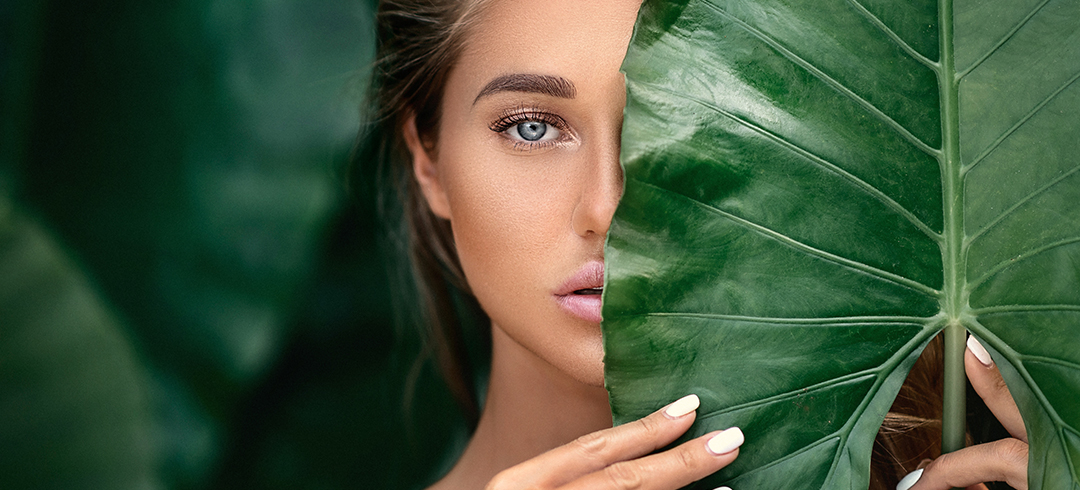 Vitamin C & Peptides: My Two Secret Ingredients for Youthful Skin
*Sponsored Partnership with Meaghers
Written by Oonagh O'Hagan of Meaghers
I don't know about you but my skin looks totally different since the current pandemic has hit Ireland. I'm not sure if it's the immense pressure I feel under some days or the long days in front of the blue light on my laptop but whatever it is there's no question that my skin has suffered as a result. 
'I have certainly found my skin looking much duller and dehydrated with lines appearing on top of my lines now!!'
I notice my skin is drier and definitely I seem so much more pasty in colour and I've had a lot more breakouts than I would normally do… and don't get me started on the grey hairs and my bushy eyebrows!! I can hardly recognise the woman in the mirror!! 
Couple that with eating a lot more home baking courtesy of Cassie and this sugar overload is definitely not friends with my skin. I have certainly found my skin looking much duller and dehydrated with lines appearing on top of my lines now!! ☹
However I have made a recent discovery – Drumroll please!!! 
Vichy Lift Active Peptide-C Anti-Ageing Ampoules
The Vichy Lift Active Peptide-C Anti-Ageing Ampoules have literally been my skincare saviour these past few weeks. These little ampoules, which use a delivery system co-opted by Korean Beauty, are certainly potent little babies!!
Each vial contains 10% of pure vitamin C, which gives your skin a long lasting radiance plus plant-based Phyto peptides, to tackle those pesky wrinkles and hyaluronic acid, to plump out the skin. This concentrated serum delivers a much higher potency of skin-nourishing ingredients to target collagen loss and reduce the appearance of fine lines. YES PLEASE!!
Ok… So are you ready for the science? Yes, I am a bit of a science geek as Lisa says but I love it !! ☺
The ampoules contain a powerful cocktail of actives and peptides, these ingredients are clinically proven to diminish the appearance of fine lines and wrinkles, and increase skin's resistance against external stress factors. The ingredients are fresh, potent and highly concentrated, delivering a massive beauty boost in one small ampoule and the result is a smoother, softer and visibly hydrated skin!!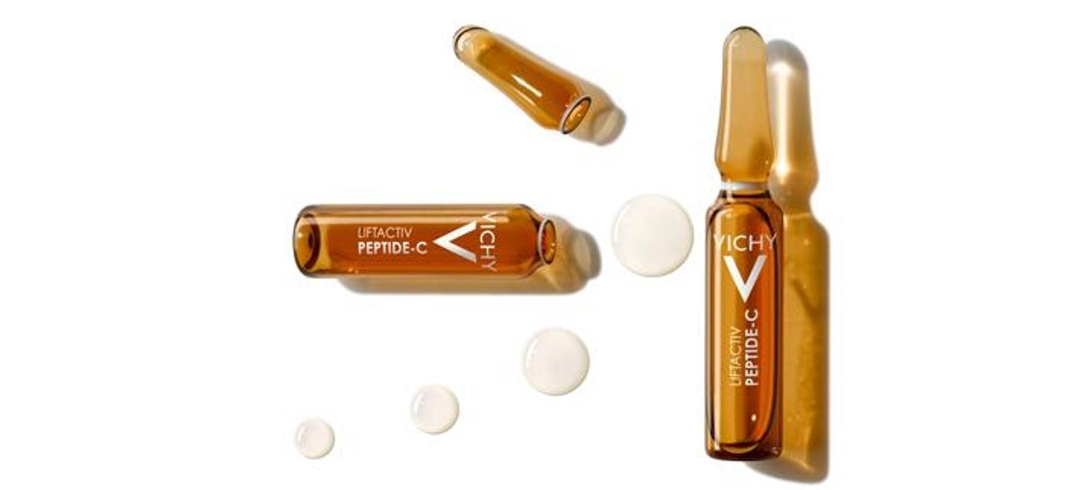 How They Work
They contain ten ingredients, including 10%  pure Vitamin C to boost cell regeneration and refine skin texture by stimulating antioxidant activity within the skin and fighting against oxidative stress. This potent form of Vitamin C is what gives your skin back its radiance!!
Bio-peptides are little magic molecules that target collagen depletion, working to "fill in" deep wrinkles. 
Natural-origin Fragmented Hyaluronic Acid rehydrates, re-plumps and smooths the appearance of wrinkles. Finally, Vichy Mineralising Water boosts skin's natural defences with its unique composition of 15 skin-strengthening minerals. In this way, LiftActiv Specialist Peptide-C Ampoules work to keep skin looking youthful, while simultaneously protecting against further damage, by strengthening its natural defences.
Why Ampoules?
Made of amber glass, each ampoule contains the perfect dose for the day – half in the morning and half at night – so you use exactly the right amount. The airtight ampoules protect and preserve the complex of actives against UV rays, heat and oxidation. This means the formulation can be created without preservatives – and no preservatives means a higher concentration of dermatological actives at their freshest and most stable.
What Can you Expect to See?
Our skin's elasticity diminishes over time and collagen production slows, leading to lines and wrinkles. Lots of things can influence the ageing process such as UV light, pollution and lots of lifestyle choices we make such as the diet we choose, smoking, our  alcohol intake  sleep and our stress levels. These little ampoules deliver a visible effect in the reduction of wrinkles, as the actives  target both the length and depth of wrinkles. 
How to Use
Each ampoule contains a double dose of formula. You use it on clean skin in the morning, using the applicator, and repeat in the evening (it stays fresh for 48 hours). For best results, Vichy recommend  a 30-day treatment.  
I apply half an ampoule very morning, after I've cleansed my skin, and then follow with Vichy's new Liftactiv Fluid which has an SPF of 25 in it and is a light and breathable daily moisturiser that protects my skin from the damage of sun once I'm out walking Captain Cookie ☺
The Importance of SPF
When you use Vitamin C in a serum or certainly a high potency form like this it is essential to wear a SPF to protect your skin from sun damage.
If you are looking for a daily moisturiser with an SPF in it this is a fabulous light and breathable one that glides onto your skin.
Vichy Mineral 89 Hyaluronic Acid Booster
The skincare experts at Vichy also recommend adding in a hyaluronic acid booster, such as the Vichy Mineral 89 as a middle step to give extra hydration to the skin particularly now coming into the summer when your skin is more dehydrated or when we are working from home.
Vichy Mineral 89 Hyaluronic Acid Booster gives your skin a daily dose of strength. The Formula is powered by a combination of Natural Origin Hyaluronic Acid + 89% Vichy Thermal Mineralizing Water. 
So what does it Do?
Hydrates and plumps your skin with moisture

Instantly strengthens the skin's barrier function

Acts as a protective shield against Pollution

The first step in your skincare regime which leaves skin plump, protected and ready for the next step

A fresh, light gel-like texture that absorbs into the complexion immediately, drenching it with moisture

A 11 ingredient only formula suitable for sensitive skin
Mineral 89 combines Vichy's highest concentration of Vichy Thermal Mineralizing Water, along with Hyaluronic acid, to plump and strengthen the skin barrier and protect it from pollution. 
How to use:
Apply every morning to clean dry skin as the first step of your skincare routine. Follow with your usual serum, moisturiser or SPF. Mineral 89 prepares the skin for the next step of your beauty regime.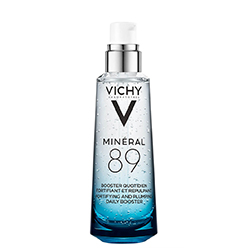 Vichy Mineral 89 Hyaluronic Acid Booster 50ml
Dry Irritated Eyes
I suffer a lot from hay fever and my eyes can constantly steam when the pollen count is high. I find the salt in my tears can really dry out the skin around my eyes and it can become very dry and dehydrated.
I use the Vichy Mineral 89 Eye Serum around my eyes as it is super light in texture and is absorbed quickly with an instant hydrating action – it's like a drink of water for my skin.
This is a hyaluronic acid booster that hydrates, smooths and brightens the delicate eye area. Helps reduce the appearance of eye bags, dark circles, and fine lines.

It delivers your skin's daily dose of strength, hydrating, smoothing and brightening the eye area whilst protecting the skin barrier. Thanks to a powerful formula powered by a combination of Caffeine, natural origin Hyaluronic Acid, Adenosine and 89% Vichy Thermal Mineralizing Water, the skin around my eyes feels instantly soothed, looks revitalised and brightened.

At night, you can use your night cream after applying the ampoule. I have been using the Vichy Collagen specialist really to complete the routine and I find it fabulous. It corrects the signs related to the loss of collagen and thanks to its high performance active ingredients of the Anti-Aging Peptides and Vitamin I definitely notice that my wrinkles are filled, and  my complexion is more toned and radiant.
Vichy Liftactiv Hyalu Mask
Twice a week though I give my skin an extra boost of hydration using the Vichy Hylau Mask. I know Lisa adores this product and I laugh when she says that line on her forehead (that you cannot see!!) pops out!
How it Works

It is inspired by the new generation of aesthetic procedures, the Hyalu Mask delivers an injection-strength dose 1% hyaluronic acid to the skin. In just 5 minutes, you will notice your skin recovers from tiredness, fine lines and an uneven skin tone. Or as Lisa says your skin just "pops out" ☺ 
It contains a combination of high and low weight hyaluronic acid and agave extract, the Hyalu Mask boosts skin's natural production of Hyaluronic Acid. In a translucent fresh texture that glides and melts onto skin, use as your weekly quick-fix.
Recovers skin from tiredness in just 5 minutes

Evens skin tones

Plumps skin and boosts radiance
So if you are like me and you are finding your skin is dehydrated, lacking in lustre and just a bit tired looking I would definitely recommend giving the Vichy Liftactiv range a go. It's super potent and the team at Vichy have put a lot of clinical research into not only the active ingredients but how to actually ensure they are delivered deep into your skin.
My top pick is definitely the ampoules, followed closely by the Hyalu Mask and the collagen specialist and you cannot beat the Mineral 89 of course – it is a cult product at this stage and suitable for literally everyone's skin.
When you purchase two products from this collection you can avail of this super offer and get yourself a fabulous Gift with Purchase worth €26 completely FREE of CHARGE and just for you Lisa followers!! Enjoy ☺
Warmest regards and a big virtual hug
Oonagh x
Oonagh O'Hagan
Meaghers Pharmacy
Paid Partnership with Meaghers. 
DISCOUNT CODE:
Don't forget, as I am the Brand Ambassador for Meaghers, I have an exclusive Discount Code where you can SAVE 15% off all R.R.P. on their site. Click the link below to get the Code and to see all my favourites from Meaghers.