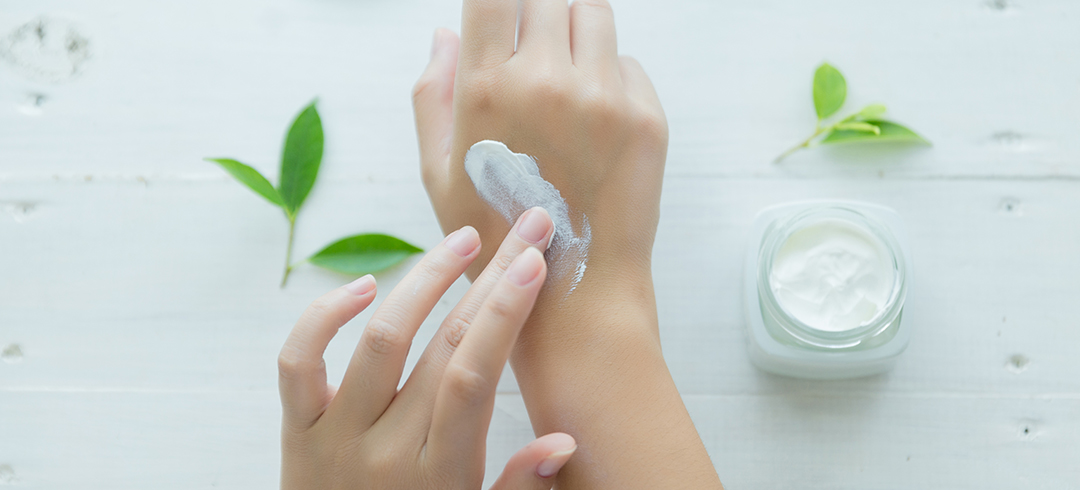 *Sponsored Partnership with Meaghers
As you know I'm Brand Ambassador for Meaghers and in this Blog, we have Joanne from Meaghers giving us some top tips to soothe winter skin woes.
Winter time can play havoc with our skin, even the oiliest of skin can experience some tightness, irritation, dullness and even flaking. Cold weather outside and artificial heat inside means that our skin is constantly being deprived of that much needed moisture and hydration.
The uppermost layers of the skin (the stratum corneum) is like your skin's super barrier, it is made up of compacted dead skin cells that act like a shield of armour, they cover the living skin cells underneath to protect them from infection, dehydration, chemicals, and other hazards. It is so impacted by dry, cold air outside and artificial heat inside because when there is less moisture in the air, the protective layer becomes de-compacted it opens up the skin's natural barrier. That's when we start seeing all that flaking, redness, tightness and irritation.
Why is it that our skin experiences a new level of dryness once the cold sets in and how can you prevent and treat dry chapped skin?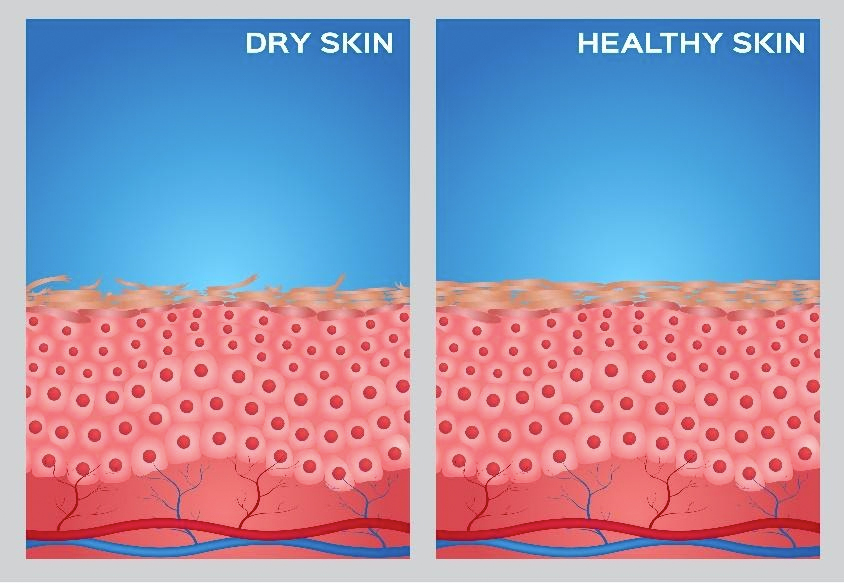 So the key to minding your skin in winter? Protect that barrier! Here are a few of my top tips to keep the skin healthy this winter.
Nourish when Washing
Warm showers – not hot! When you step out of a hot shower, water evaporates quickly, taking with it some of the moisture on the surface of your skin. That's why it's more important to keep showers short and to the point in the cold winter months than in the summer. Using a repairing and gentle wash is so important, stay away from astringent shower gels and washes and if your skin is particularly fragile, using panthenol will soothe and restore the skin.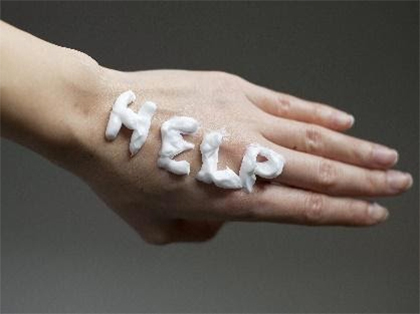 La Roche Posay Cicaplast Lavant B5 wash helps heal grazes, dry patches, cracks, redness and scalp itching. It's also suitable for skin which may be prone to eczema. Applying moisturiser right after showering or bathing can help, because that traps in moisture. The La Roche Posay Cicaplast Baume B5 immediately helps soothe irritated skin and accelerate the skin's natural repair process. At the same time, Cicaplast's antibacterial action helps protect broken skin from infection. When used on wounds, it provides a healthy healing environment to prevent long-term scarring.
Cleanse With Care
When your skin is dry and itchy, I would suggest stopping products that contain alcohol and fragrances in order to help skin retain its natural oils. At night, use an oil cleanser to cleanse and balance the skin.The Kinvara Absolute cleansing oil is a hot cloth cleanser which contains no harsh chemicals, a blend of skin loving plant oils which helps restore balance and cleanse your skin, gently and effectively, without stripping that surface layer.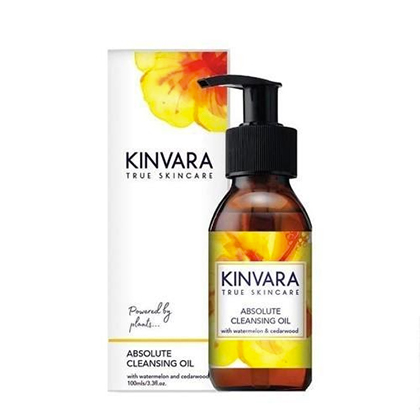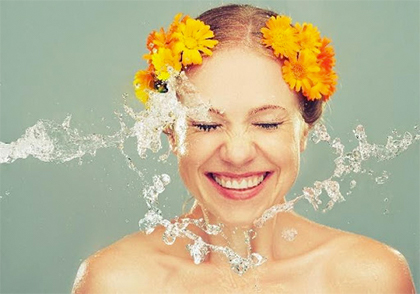 Hydrate, Hydrate, Hydrate
Using a humidifier in your home or office will add moisture to dry winter air and help keep your skin hydrated. Failing that, injecting a boost of water to the skin via the wonder hydrator hyaluronic acid will plump the skin, minimise fine lines and reduce signs of dryness and dehydration. It is also a humectant, which means it helps preserve moisture in the skin meaning that it attracts and holds several times its weight in water. An essential for tight and dull skin. The Pestle and Mortar Hyaluronic serum is a lightweight fragrance-free formula which soaks into your skin in a matter of seconds, it is Irish and, in my opinion, is the best on the market! When the skin is dry, specific areas can show the signs faster than others. The delicate eye area can appear dull and tired; and lines can be visible when the skin is dehydrated. Vichy's Minéral 89 Eyes is a hyaluronic acid booster that hydrates, smooths and brightens the eye area.
Mind the extremities!
Dry hands and flaky feet are all common issues at this time of year, be vigilant about the fabrics you choose. Stay comfortable while keeping your skin away from irritants by using breathable fabric and loose clothing. Using a good quality hand cream and foot treatment to keep them nourished and protected. I love the Bioderma Atoderm Hand and Nail cream. Try the Seoulista Rosy toes foot mask for a real treat on a cold winter night.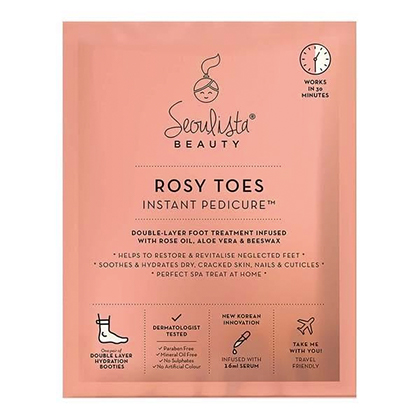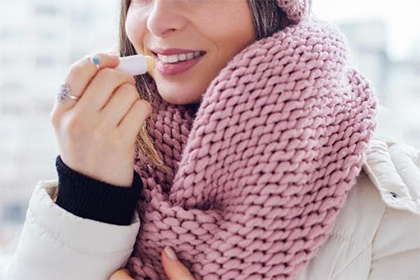 Love your Lips
Dehydration leads to chapped lips. Increasing your water intake and staying hydrated help to prevent and heal chapped lips. While it may seem counter-intuitive, don't lick your lips. The saliva actually promotes dry and chapped lips. Regularly apply a good quality lip balm throughout the day and keep the lips moisturised, especially at night. I love the Dr Paw Paw natural lip scrub and a replenishing lip balm mask that uses Olive Oil and Aloe Vera to soothe and soften lips, while you sleep and the repairing Aliso lip balm for during the day.
Feed the Barrier from Within
High-quality fish-oil supplements are packed with omega-3 fatty acids that can hydrate your skin from within. The Skin Omegas from Advanced Nutrition Programme is like an internal moisturiser for the skin, it nourishes dry skin as it contains EPA (an important omega 3 fatty acid) along with GLA (an important omega 6 fatty acid) made from Evening Primrose Oil. It also contains vitamin A, a key ingredient for skin which increases the skins natural exfoliation process so gives skin a luminous glow.
Moisturise the skin from within with Revive Beauty complex which uses Marine Collagen, hyaluronic acid and phytoceramides, derived from rice which enhances the skin. Phytoceramides contain lipids that are the same as those naturally found in our skin. They penetrate each of the four layers of our skin to boost our natural production of collagen, therefore supporting the marine collagen and leading to skin plumpness.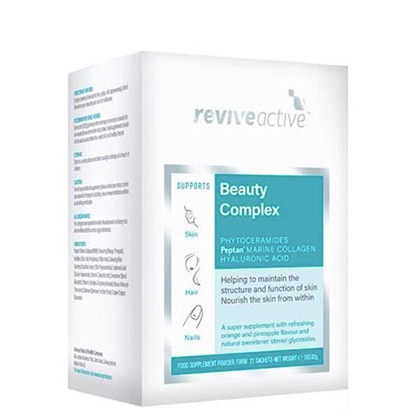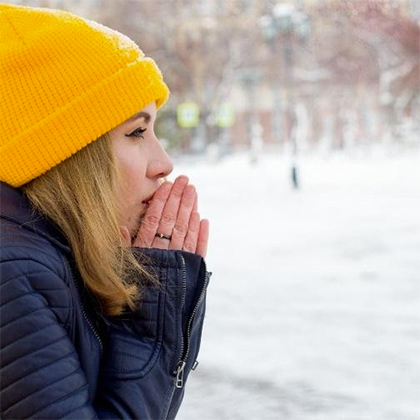 Boost your immunity
Bacterial, fungal and viral infections that may be experienced in winter can be controlled by staying healthy. The more you want to stay free from winter skin problems, the more that you should maintain good hygiene, get enough sleep, eat healthily and exercise.
Joanne O'Hagan
Paid Partnership with Meaghers. 
DISCOUNT CODE:
Don't forget, as I am the Brand Ambassador for Meaghers, I have an exclusive Discount Code where you can SAVE 15% off all R.R.P. on their site. Click the link below to get the Code and to see all my favourites from Meaghers.