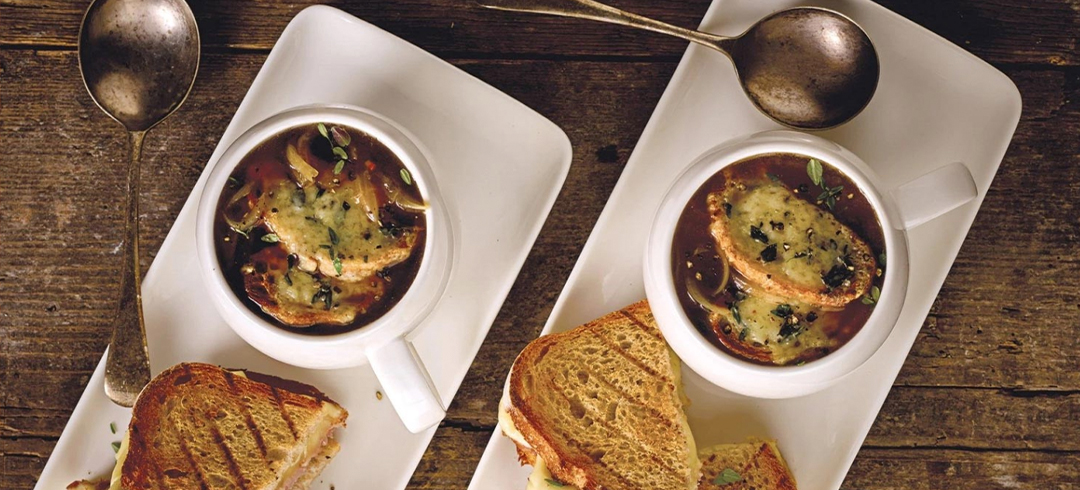 Bring the Restaurant Feel in to your Home with McElhinneys
by Amanda McDermott of McElhinneys
*Sponsored Partnership with McElhinneys
Since the Irish lockdown began, we have all had to embrace a new sense of normal – and at this stage it is absolutely crucial that we continue to play our part and stay as safe as possible. However, that doesn't mean we don't miss our other normal pre-lockdown socialising, like meeting up with friends, heading to the cinema or dining out in style.
'These little luxuries are sure to make a difference to help you serve up a storm.' 
If you are like myself, you'll miss the Friday night buzz of a trip to your favourite restaurant – the friendly ambiance, the smell of sizzling food and the top-notch presentation of your dish – all of these things can make a massive difference to the dining experience. That is why we are bringing the 'Restaurant Feel' in to your home to help to reinvigorate your mealtimes.
Adding just a couple of our top picks to your kitchenware collection can make a massive difference, and bring that 'dining out' feel to your at-home dinner experience. These little luxuries are sure to make a difference to help you serve up a storm.
Denby James Martin Mug & Plate Set
Ideal to serve either coffee and cake in the evening, or soup and a sandwich for a wholesome lunch… this stylish set from Denby will add a touch of class to your serving style. Whether you're enjoying an al fresco lunch, or preparing for when you can have guests over next, this little set is sure to impress.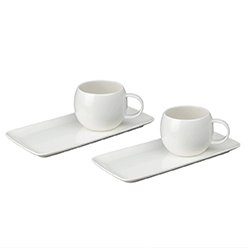 Kitchen Craft Mini Deluxe Stainless Steel Square Fry Basket
A fantastic way to present individual portions of chips / onion rings / wedges, these fry baskets from Kitchen Craft really bring that restaurant feel home and are a fun talking point for any kitchen. Also perfect to create some baskets of nibbles to share at your next 'at home date night' or for dining al fresco in the garden.
Stellar Beech Wood Pizza Serving Board
Make your pizza nights' feel a lot more fun with this sustainably sourced beechwood board from Stellar. 
 At 30cm it will easily fit a 12′ pizza, and can also be used to serve bread, cheese or any other platter foods. This board can also be used as a pizza peel, to easily transfer your pizza in and out of the oven. Finally, when you're finished with your pizza board, use the hanging loop for easy and discreet storage.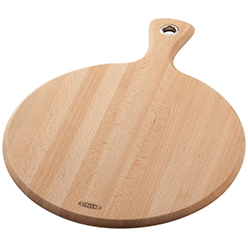 Denby Gin Glasses
And what would a make-believe meal out be like, without a little sip of your favourite beverage? Nothing says luxury like a beautiful wide-brim Gin glass, so you can add plenty of ice and fruit for the perfect refreshing, after-dinner treat – whether you enjoy it at the table or take it outdoors to soak up some sunshine… is up to you!
So there you have it, just a couple of ways you can style up your at-home dining experience and bring that touch of restaurant class in to your home. After all, it is important to enjoy these little luxuries now more than ever.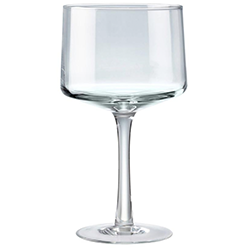 McElhinneys Homeware
Whether you're looking for a couple of stylish additions, or a total revamp of any room in your home, look no further than McElhinneys. There is no limit to the variety of styles offered in their stunning home department, where you'll find beautiful designs, superior quality and unique pieces to really show off your style at home.
In the kitchen, add to your bakeware collection with must-have pieces from Prestige, serve up a storm with Denby cutlery and tableware, and sip on your favourite beverage with Waterford Crystal glassware. In the living room, relax on statement pieces from Mindy Browne and decorate with unique designs from Scatterbox cushions.
Create a sleep sanctuary in your bedroom with the Fine Bedding Company duvets and pillows, and decorate your space with bedding from the finest selection of suppliers. Catering for every size from Single to Superking, and to every budget, you're sure to find everything you need to snooze in style.
At McElhinneys, you'll find the best selection that Homeware has to offer, and you can avail of FREE delivery on orders over €49.
DISCOUNT
As this is a sponsored blog post, you can SAVE up to 50% off McElhinneys Home & Living products mentioned in this blog or on my website. Click the link below to see all my favourites from McElhinneys Home & Living.
-Lisa McGowan