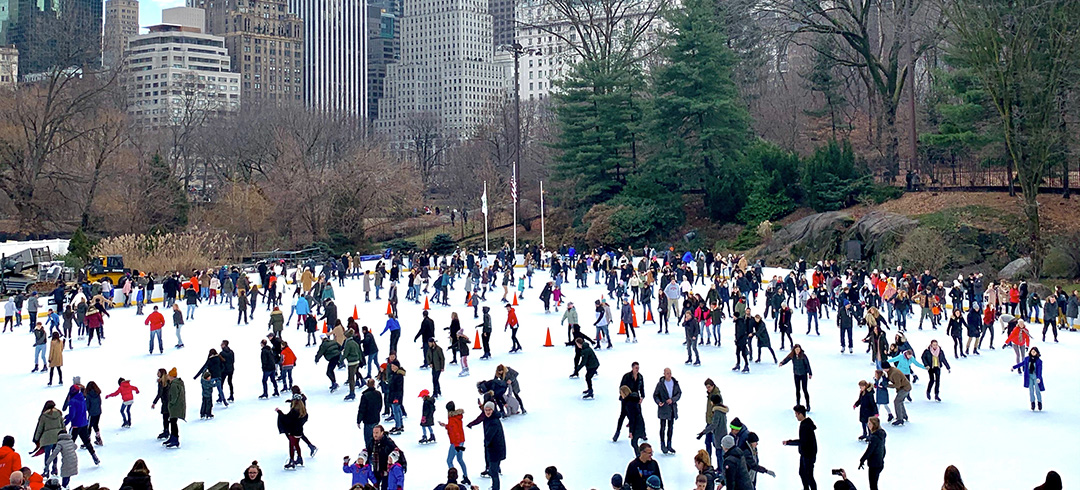 New York, New York so good they named it twice…
What can I say? Only I was blown away… It was my first time visiting New York and boy has it left a huge impression! The towering skyscrapers, the steam coming up through the stacks, the iconic yellow cabs and Times Square with its gigantic neon billboards… It was like being landed right onto a movie set!!
It was the atmosphere though… New York really is the city that never sleeps, especially at Christmas/New Year!! We travelled as a party of 4, myself, Chris and our 2 boys (teenagers) from Dublin with Aer Lingus and flew into JFK airport. Got the yellow cab to The Sheraton Times Square where we were booked in for 4 nights. There was an agreed cab fare of $75 including the tip and the journey took approx an hour to get there (I suppose it's traffic dependant).
It was like being landed right onto a movie set!!
The Sheraton Hotel was ideal as our base for our 4 night break as it was so central. (Tip: ask for a high floor for views). The beds were super comfy, pillows like feathers, towels: fresh soft and fluffy and the bathroom was spotless. We didn't book breakfast as we wanted to eat out and about but they did have an inhouse Starbucks that converted into a Bar in the evening. There was also a gym and swimming pool in the hotel (neither of which we used as Chris made sure to walk the legs off us during the day – every day)!!!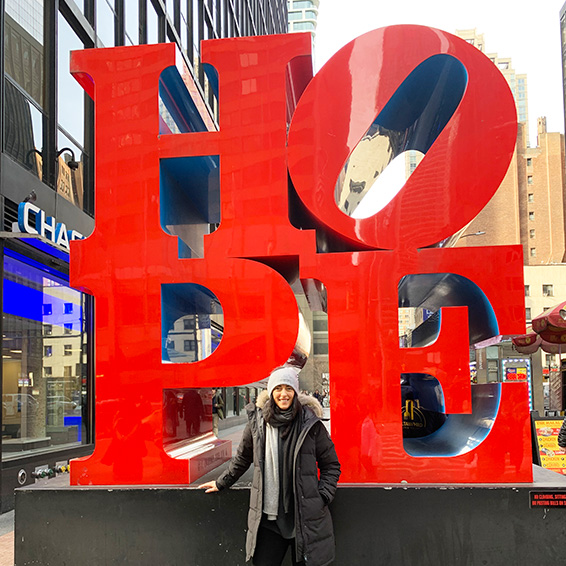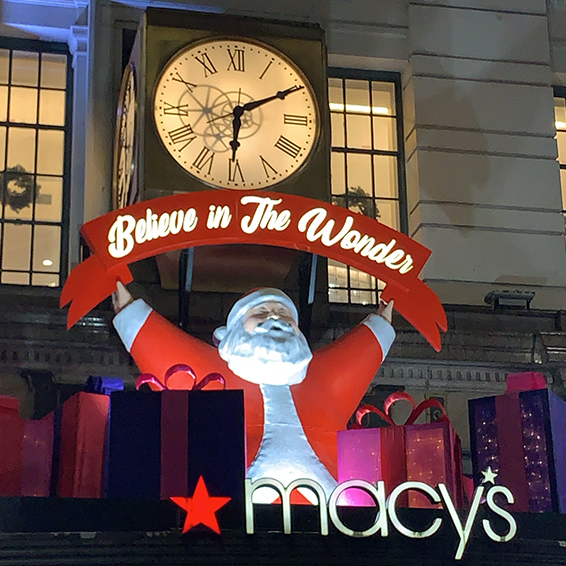 We arrived on the 29th December and decided to have a walk about, take it all in and get our bearings. Times Square was alive and it was all hands on deck preparing for the ball drop on New Years Eve. Stages were being constructed for the numerous acts that were headlined: Post Malone, Alanis Morissette, Sam Hunt (and more) were performing! Did you know that the ball they drop at midnight is actually made from Waterford Crystal??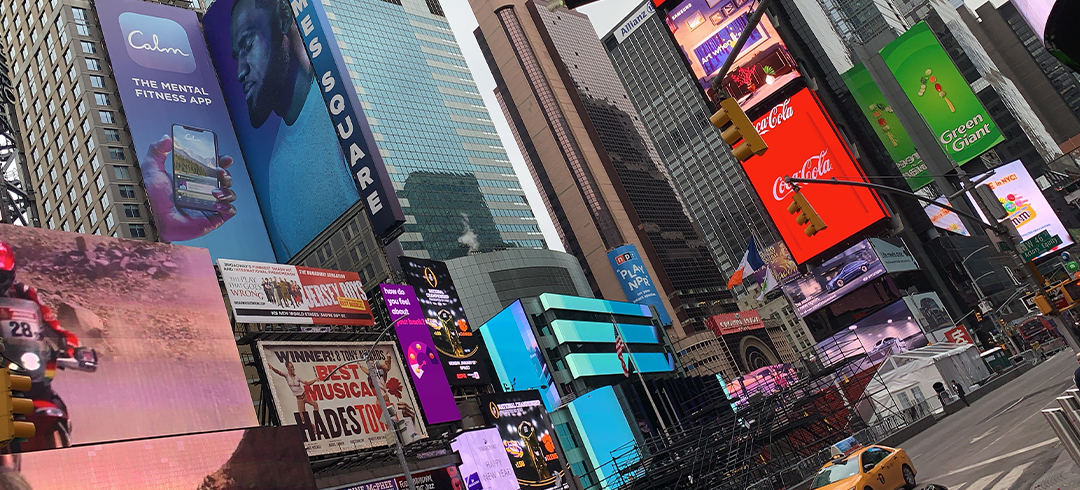 Now, as for the Christmas lights… Girls, they were like nothing I have ever seen, nothing comes close! The iconic Christmas Tree in the Rockefeller Centre was even more spectacular in real life. I felt I was in the actual Home Alone Movie… Oh the memories are all coming back to me as I write this and I'm already longing to go back again!!!
I spent the entire 1st evening just looking up at the sky scrapers… in fact New York was full of tourists as you could spot us all a mile away gazing up towards the sky!
So much to do so little time… Here is a list of what we did FREE:
BROOKLYN BRIDGE
We walked it during the day and again at night. It's approx 1.3 miles one way and has a dedicated pedestrian walkway above the traffic. l actually thought the views were more spectacular at night. We grabbed hot dogs off the street vendor at the end and they were DELISH! $4 I think!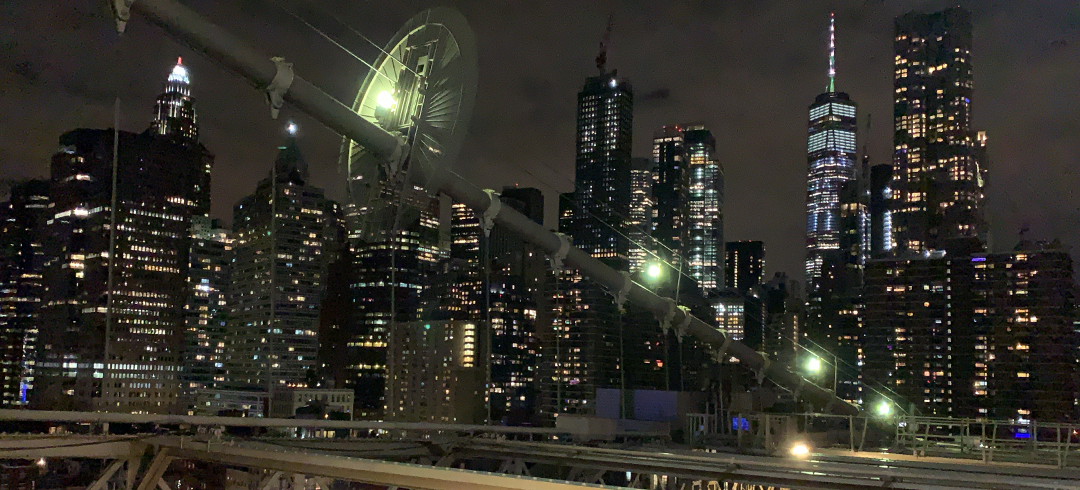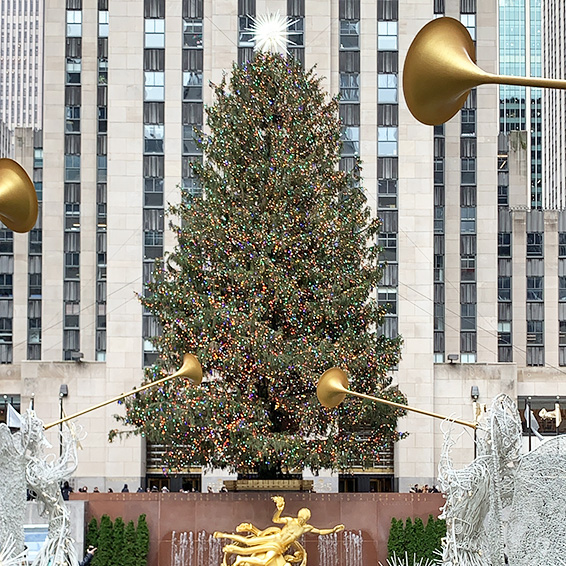 ROCKEFELLER CHRISTMAS TREE 
50,000… yep 50,000 different coloured led lights adorn it and (wait for it) the tree itself stands at 100 feet tall!!!! It's just magical and it was the first thing I wanted to see once we dumped the suitcases at the Sheraton Hotel. A canadian guy actually asked me to video him proposing to his girlfriend under it, which was pretty cool!!!
SAKS 5TH AVENUE 
Fifth Ave, what can I say? It's New York's city shopping mecca and as for SAKS Department Store… well its Christmas window display across the entire 5th Ave side of their flagship store was mesmerizing. This year's light show and window display were inspired by the disney movie FROZEN… It lasted about 5 minutes. I was captivated by it: the music, the colours, definitely one of my highlights of my trip!
STATEN ISLAND FERRY 
This is by far the best bargain in New York and one of the most memorable things that you could do during your trip. It runs 24 hours a day, 7 days a week, takes about 25 mins each way and it's FREE. The ferry ride offers stunning views of The Statue of Liberty and Ellis Island. My tip: when you board, head to the right-hand-side of the ferry for the best possible views of the Statue of Liberty on your way to Staten Island.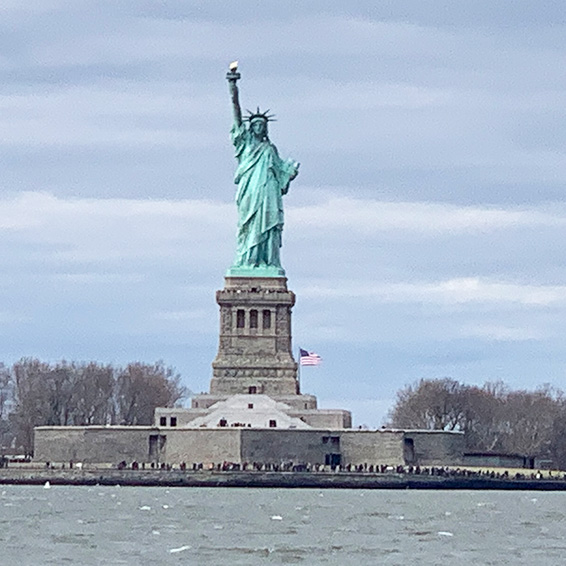 ST PATRICK'S CATHEDRAL 
St Patrick's sits amongst the skyscrapers on 5th Ave and is a must-see as the largest house of worship for Catholics in the city.
CENTRAL PARK 
You've simply got to go to Central Park in Manhattan to discover why an estimated 38million people visit annually!!! We didn't have a lot of time so didn't get to see it all (it covers about 8km) so we just checked out the Gapstow Bridge, The Carousel, The Bethesda Arcade (those ceiling tiles are AMAZING), The Bethesda Terrace and Foundation, The Lake (actually we ate in the Leob Boathouse on New Year's Eve – it was so beautiful overlooking the lake. We didn't do a guided tour but there are loads of walking tours and indeed Horse & Carriage rides through the park for those old romantics out there!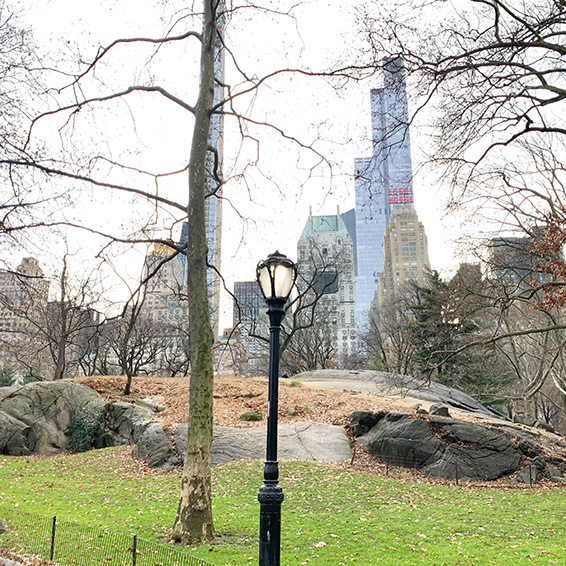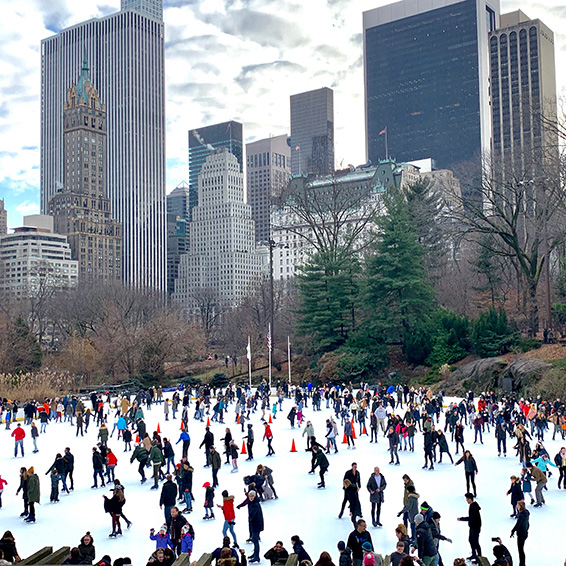 GRAND CENTRAL TERMINAL 
Located at 42nd street GCT is another historic NYC landmark that you've got to mark off your list!! It's not only a transportation hub, it's got 60 shops, 35 places to eat… (I didn't like the margarita that I ordered but I'm very fussy when it comes to those lol). We all took the subway from here (think is was $2.5 dollars each.
To be honest, you haven't really experienced NYC unless you've swiped a metrocard and jumped onboard. All I can say is keep your wits about you!!
CHINATOWN 
Now walk down Chinatown and you feel you're transported to another continent! A major foodie destination and really cool place to shop, if you want your knock-off Designer Goods this is the place to go.
LITTLE ITALY 
Great atmosphere and the street was crowded with tourists mostly sampling Cannoli pastries and Gelatos… Stick it on your list of things to do!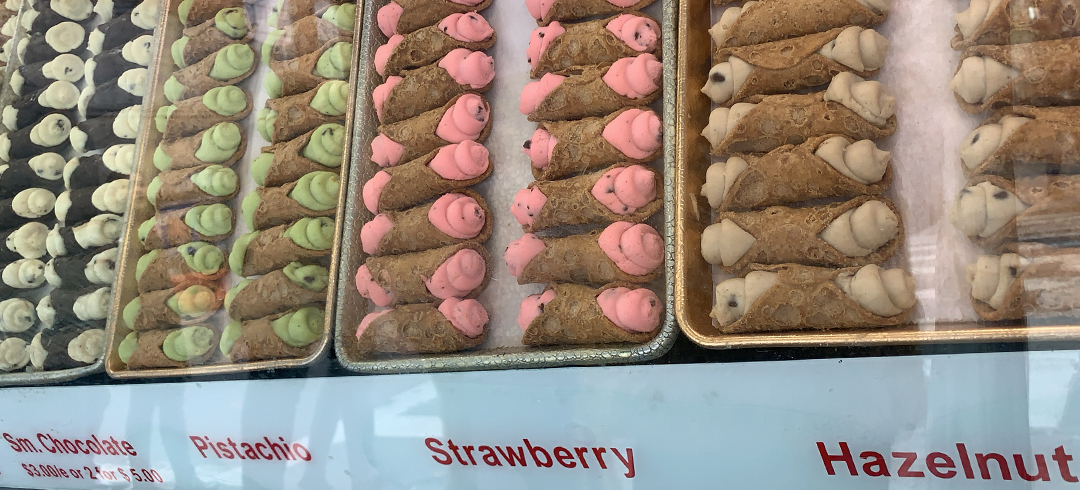 BRYANT PARK 
This was also fabulous and I am so glad we got to see it. An open air market featuring Artisans from around the world, it's officially Christmas when the ice skating rink and 170 shopping kiosks and food vendors set up. The public restrooms: OMG you've got to go find them and use them, you would expect stinky dirty toilets but these are on another level, the most lavish restrooms I have ever seen! And they are FREE to use.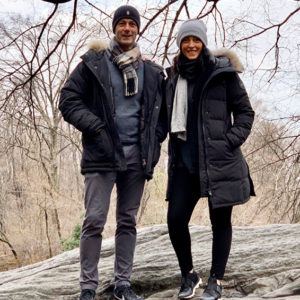 I feel I am writing forever and I have only just covered some of the FREE stuff we did… I think I need a part 2 of this NYC Blog so stay tuned and I hope that you have enjoyed reading so far!
Love Lisa xx