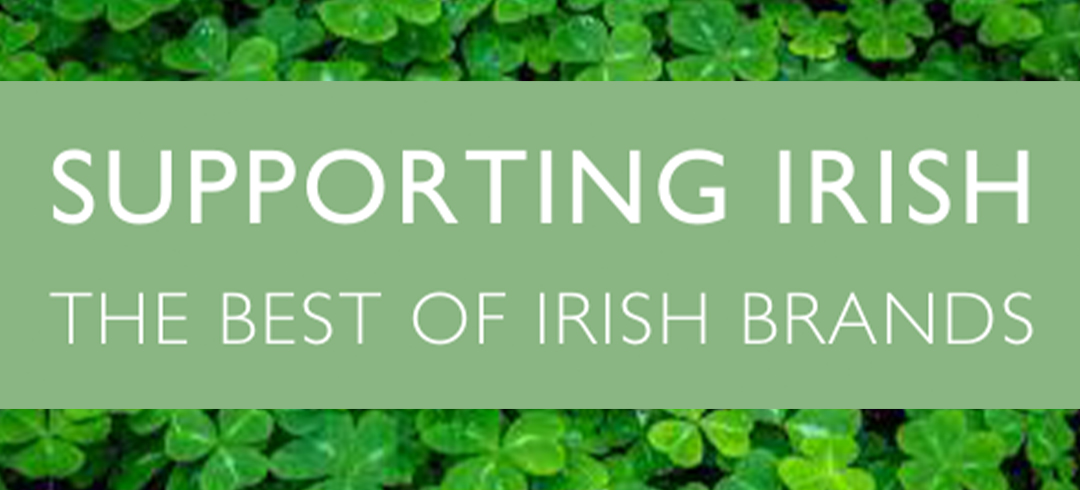 Fabulous Irish Wellness Formulation
*Sponsored Partnership with Meaghers
For the month of March we want to shine a light on some of the fabulous Irish people & companies that are creating wonderful products to aid health and wellbeing.
FABU, created by Laura Dowling, a scientist and qualified pharmacist. She graduated from the school of Pharmacy in Trinity College Dublin. Passionate about Health, Wellness and Nutrition, Empowering People and Healthy Lifestyles. These qualities all ring through when you look at Laura's newest products.
Revive Active – An all time Favourite here in Meaghers. Revive Active was founded by Managing Director, Daithi O'Connor in 2011. Revive is formulated and manufactured in Mullingar Co Westmeath
Revive Active Health Food Supplement
The original product from this Irish company is the Revive Active Food Supplement, it is a comprehensive multi-vitamin/multi-mineral suitable from age 18 upwards. What makes this product so great for boosting energy is the 150mg of Co-enzyme Q10, which is found naturally in your cells and helps your body create energy.
Unfortunately, from our mid 20s onwards, the levels of Co Q10 in our body starts to decrease, which is why we may not feel as energetic as we once did! This product boosts your Co-enzyme Q10 reserves which can really boost your energy.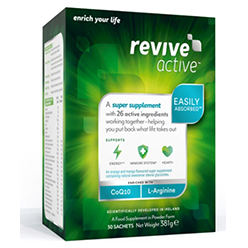 Revive Active Zest Active 
Also a comprehensive multi-vitamin/multi-mineral suitable from age 18 upwards. However It's recommended for ages 18-35, due to the fact that it doesn't contain the cardiovascular ingredients, it can be used by adults of any age. However, unlike Revive Active Food Supplement, Zest Active contains Wellmune, which helps support a healthy immune system, Choline, to support mental performance and memory and L-Theanine, an amino acid found in green tea which has been studied for its effect to support mental relaxation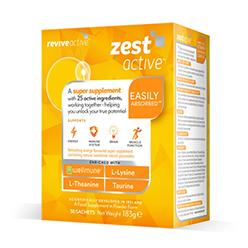 Cholestero-Low – From listening to patients, Dr. Clióna Murphy from Co Cork realised many people were looking for a way to lower cholesterol in addition to diet and lifestyle changes
Cholestero-Low Cholesterol Health Supplement
The main ingredient in Cholestero-Low is Oat beta-glucan, a cholesterol lowering supplement, Inulin is a specialised type of fibre that is a prebiotic that is good for the bacteria in our bowel and helps the Oat beta-glucan lower cholesterol. Available in two flavours, my personal favourite is strawberry!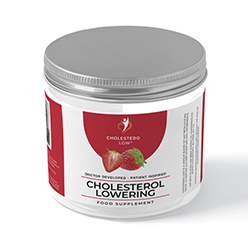 Cleanmarine, an irish brand based in Rathnew, Co. Wicklow
Cleanmarine Menomin
Cleanmarine Menomin without question my top recommended supplement for menopausal woman. It's a unique all-in-one Omega 3, Phytonutrient and Vitamin blend, formulated specifically to give extra nutritional support for peri-menopausal and menopausal women.
It is a beautiful blend of omega oils, Vitamin B's, Soy Isoflavones, Folate, and biotin. This blend helps with energy, regulating the hormonal activity, maintain healthy bones and maintain the mucous membranes.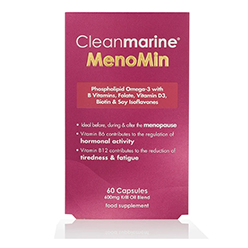 DISCOUNT CODE:
Don't forget, as I am the Brand Ambassador for Meaghers, I have an exclusive Discount Code! Click the link below to get the Code and to see all my favourites from Meaghers.