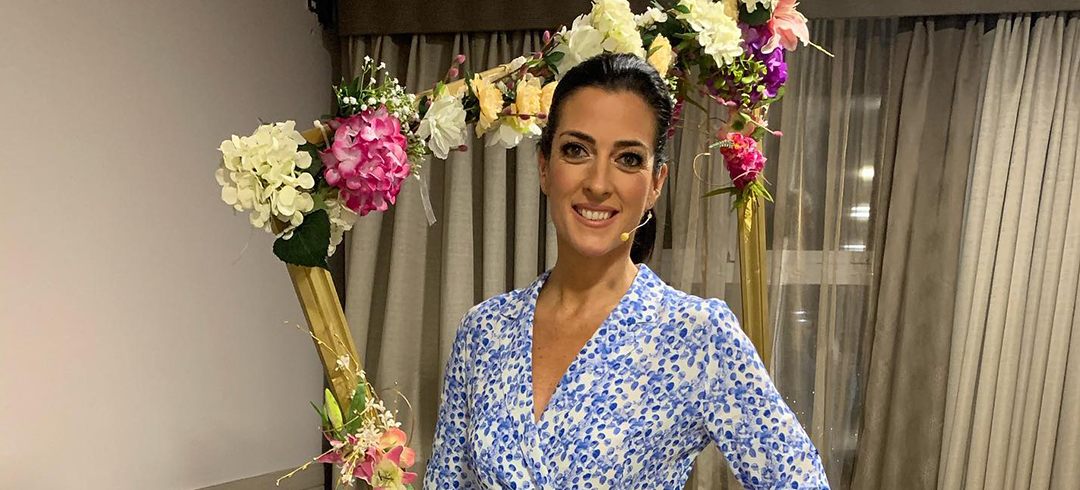 How to Get a Gorgeous Golden Glow
So, if you've been following me for a while, you'll know that my absolute favourite, go to tan is Bellamianta which is why I love being their Brand Ambassador. I'm a big fan of the no-nasty ingredients policy, flawless finish and natural colour, which I always get complimented on.
'Get the most out of your tan, for as long as possible'
Let's face it, the weather is pretty miserable right now and I thought we could all do with a little pick-me-up. If your summer holiday seems like an eternity away, it's time to fake it until you make it. Yes… I'm talking about a gorgeous golden glow, the safe way.
There's just something about a freshly applied layer of tan that has the ability to make me instantly feel better so for your next #FreshTanThursday, I thought I'd share with you my all-time top tips for a killer glow from head-to-toe.
Preparation is Key
Putting in a little groundwork before you tan is the ultimate way to make sure it looks amazing. Just like you wouldn't apply your foundation before moisturising and priming the skin, the same goes for your tan. The biggest and best tip I can possibly give you is to moisturise daily (except on the day you plan to tan). Secondly, on tanning day, make sure you exfoliate all over. This will make sure that you remove any old tan residue and get rid of dead skin cells on the surface, meaning your skin is nice and smooth and ready for tanning. I use Bellamianta's Body Scrub, which is super handy to use in the shower.
Choose your Perfect Tan
My absolute favourite tan at the moment is Bellamianta's Liquid Gold… The best news for everyone is it's actually the cheapest too. It's liquid as opposed to the lotion and mousse so it literally glides on leaving the most beautiful sheen of guide colour. I can hand in heart say the wear-off is the BIZ!
One bit of advice though: you've got to use the double velvet Bella mitt to apply. Remember: a little goes a long way… you'll get ages and ages out of the bottle!
Top Tip: Use the Blank Canvas F36 Brush to apply to hands and feet, it's a game changer!! Save 20% off all Blank Canvas products listed on my site – click HERE to view.)
Before & After Liquid Gold Application
Check out my very-Irish looking left leg, compared to my right leg which looks like it's just been on holidays on its own lol 🙂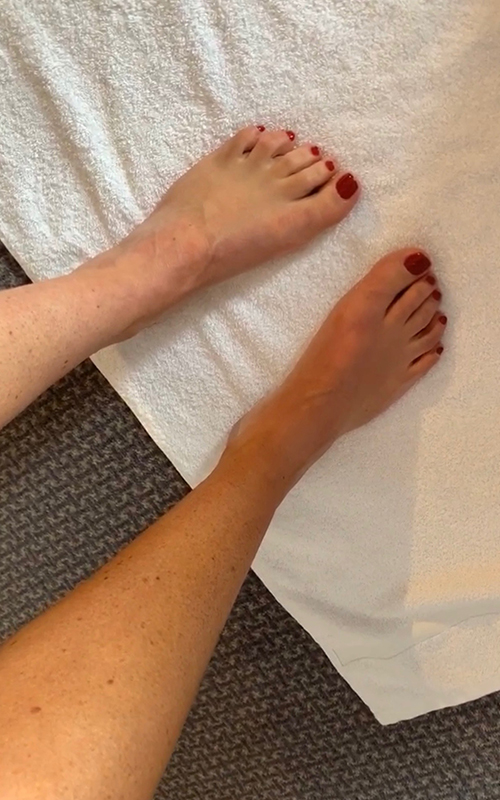 Maintain it!
If you're anything like me, you'll be keen to get the most out of your tan, for as long as possible. Thankfully, with a little maintenance, you can enjoy the glow for days. I LOVE the Gradual Moisturiser! This is especially good to use during winter months because it's so hydrating when my skin tends to be a bit drier. And, you can apply it over to the top of your tan to prolong your colour and keep skin hydrated.
And that's it! Just 3 simple steps for an enviable, golden glow.
DISCOUNT CODE:
Click the button below to see my favourites and get my 20% Brand Ambassador Discount Code!