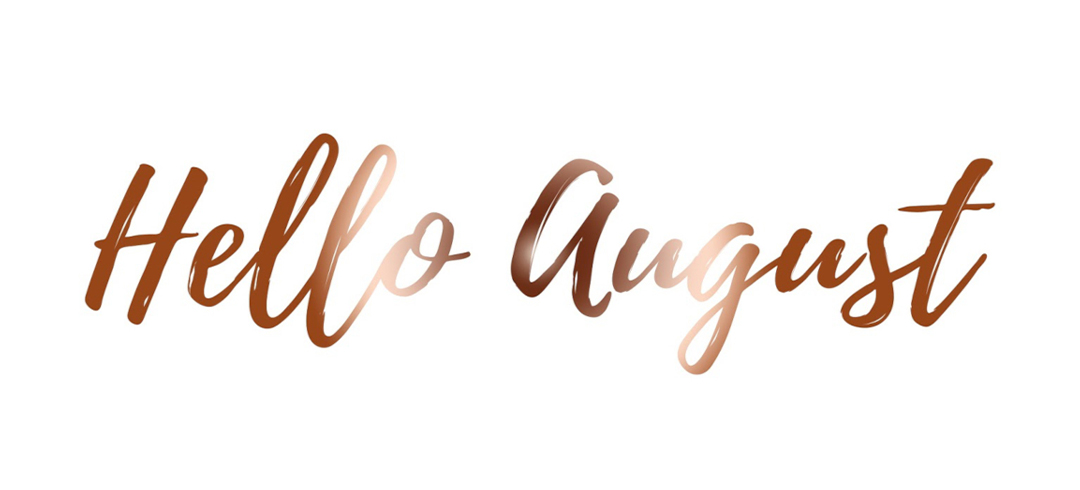 Hello Hello & Welcome August.
Where have June & July gone girls? It literally flew by and I cannot believe that this is the last month of the kids' Summer holidays. Maybe it is true what they say as you get older the time goes by faster? Well I certainly feel like it does and this Summer has been no exception. I am sitting here now on the ship writing away. Those of you following will know that I am away with Daragh for a week's holiday. I was surprised when he suggested we go away for a week but secretly delighted lol.. I suppose you don't really expect them at 20 to suggest it but we are happy out here now. I love to travel. It is one of my big passions. There is nothing better for me than visiting new places. I could walk for Ireland and I love taking the tours and hearing the history of the area. A cruise really is a great way of doing just that. You wake up in a new port each morning so out come my runners and off I go. The ship is really lovely with a great selection of restaurants, shops and bars. I know a lot of you are loving my stories. Tour guide Lisa is keeping you all informed  and bringing you along with me on this trip.
It was a super busy July, so this break is just what the Doctor ordered. Lisa & Co had an amazing month and I am so so grateful for all the support shown to my brand. The launches were such a huge success thankfully. I try so hard to get them right and it genuinely takes days, months and even years with some product to get them right. Linda always says that I really am a stickler for quality and I can see the tiniest flaw back it goes for a further sample. I need to know it is 100% correct before I launch it. Even when I do I constantly question myself as to whether I did get it right and whether it is perfect. So far so good but complacency is not in my DNA and I will never just take it for granted. What I am trying to create with Lisa & Co are capsule pieces. Pieces that can be worn both day and night. Those staple bits that can be really hard to find, thus why it takes me so long. They are really hard to perfect but when you get it right it's a great feeling. As I say, if it was easy everybody would be doing it. I love hearing your feedback on the product and it really makes it all worthwhile when I see you all wearing the pieces. The shirts and t-shirts you have all loved again staple capsule pieces that can be dressed up or down. Casual walking jackets can also be hard to find. I really hope I am nearly there with the leggings. I feel I am 90% so I just need to nail that last 10. We all live in leggings for the Winter so fingers crossed. I would genuinely say I have had 20 samples so far but they will be worth the wait that I promise you. I just didn't want a normal pair of leggings. I want the ones that give the legs great shape and pull you in in all the right places. Sure we all love that right?
The house is eventually starting to take shape thankfully. It really is very exciting but daunting at the same time. Lot's of decisions to be made and at times I can feel overwhelmed by it. I just want to get this right . As I said to you before it is only a couple of hundred metres down the road from where we currently live . I love Tullamore and love just walking into town and also a short drive to Mam and Dad's house which is really important to me. I have all the builders' heads wrecked but sure they might actually be getting used to me. Well I think they are maybe they might be saying something different lol.. As it progresses I will share updates with you all. My own house is driving me mad at the moment. I just have nowhere to store products, samples and all the bits and pieces. I am so looking forward to just having an office that I can go to and work and the ability to keep everything together in one area. That will calm me down no end. I just hate clutter or a mess. Drives me mad. As I said before once the office closed I knew in my heart I would have to move to a place where I could work from as well as live in.
I have a trip planned with Chris towards the end of August to visit Peter, Nadine and the kids. Chris has never come to Boston with me so we are both really looking forward to going to visit. We stay with them which is brilliant and Peter will take us out on his boat and bring us around the Restaurants. Nadine is a sure bet for the shopping. She loves her style no more than myself so damage will be done girls. It is great to be able to stay with them. It is a working holiday for me. That is one really good part of what I do girls. You really can work from anywhere. The joys of technology I guess. I will work in the mornings and then take the afternoons off to go enjoy myself. I love Boston and am really excited for Chris to see it also. Peter & Nadine are the best hosts. It is like staying in a five star hotel the way we are looked after. I will be sharing stories and all the gossip towards the end of the month with you all from there.
That is about all my news for now girls. I will have lots of fun stuff to share with you this month. Restock of my classic glasses this month and keep an eye on stories for more launches. I have some end of line sale options on Lisa & Co. girls. There's very limited stock in the Kimonos and sweatshirts. I just popped up the last few size 8's & 10's in the fuschia walking jackets, also girls. CLICK HERE to shop.
Have a brilliant August girls and chat soon,
Lisa xx
I am delighted to have Pamela Scott back as my feature boutique of the month. This month is a cracker girls and I love the hat to match as well. It is a real occasion piece for the races or weddings. I say it month after month but I genuinely love working with Richard and Louise. They always ask my opinion and what products do I think the followers would like to see. They just make it super easy for me. Thanks guys, it is so appreciated.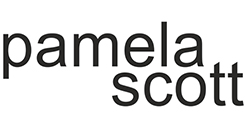 Helen is with me again. Once again Belated Birthday wishes to Nina's Boutique. Nina's recently celebrated 70 years in business in Trim. Now that is one huge achievement. Helen has a great eye for style and buys the most amazing pieces as well as designing for her own labels. She always brings that extra touch of class to the looks and yes I am a huge fan. August I have some lovely pieces, girls…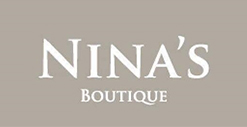 Well no joke Rachel had to actually close the shop for a day and a half in July to get through the orders. When I saw that online I laughed my head off. We love nothing more than a good deal on this page girls. In all the years that I am working with Rachel this was a first. She asked me to extend a huge thanks to you all for the support. She is a small business in West Cork and she so appreciates all the support you give her. She is great craic too which makes it even better.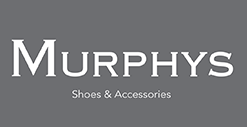 I really hope you enjoy the fashion and style that I have chosen for August girls. I really try hard to keep it fresh and fun and put lots of time into getting it right. Looking forward to your feedback on it all.
Chat really soon,
Lisa xx
P.S. Don't forget to scroll through the 'Shop by Store' carousel below (or click on SHOP in the Menu above) to view the full listing of all Brands on my site – where you're sure to find lots of amazing deals by simply clicking on their logo. *From time to time there may be no discount available.

Browse and buy from my favourite stores