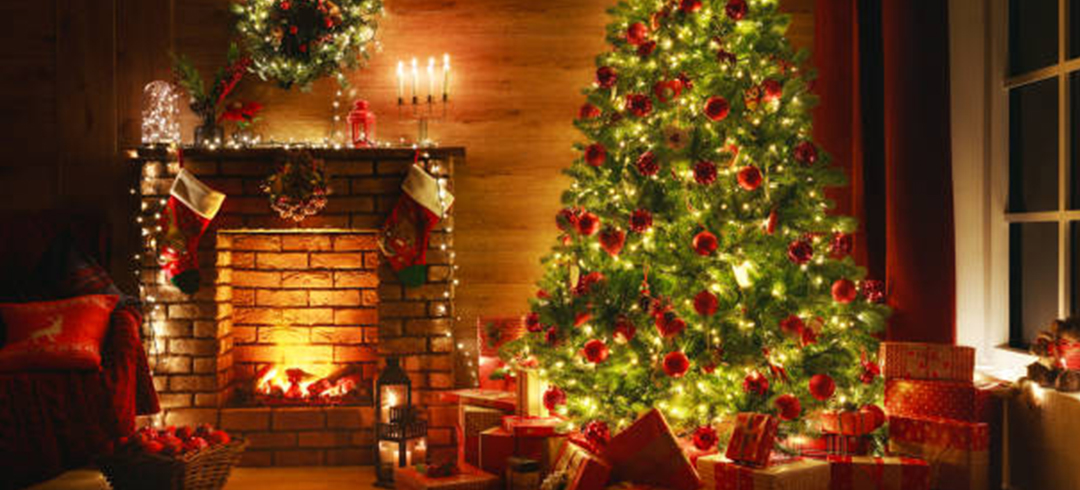 Wow, what a month November was! I swear girls I am only coming up for air. Hands down I think the busiest month I have had since I started out. Now, I am not complaining one bit because I totally love it and get such a buzz from it all. I think the busier it is the more buzzed up I become if you get me? Sure I am pure mad as you all know.. love the old mayhem I do. I hope you all bagged a few bargains on Black Friday. It was a busy one but there were great deals available. I bought a good few bits myself as well girls.
As I was saying we have had such a busy few months. We had our photo shoot for the sweatshirts a few weeks ago.. I am totally out of my comfort zone doing a shoot…. that is why I brought in models. I needed the support of girls. I also wanted you to see them on different body types and ages. It gives you all different images and more ideas. We tried to style them in different ways as well. They can take you from the school drop, to the gym and meet for a nice lunch after or for an early dinner. I just love them and hope you do too. We had such a fun day and I really am blessed with the crew that I have working with me. They are like myself straight talking and they know exactly what I like. It just makes it so much easier all round and sure we had so many laughs during the day.
'I was gutted to have to cancel my first live show in twenty months but I know it was 100% the correct decision. We will be back in 2022, bigger and better than ever…..'
 I have only put those amazing goodie bags on ice girls. I really wanted to do something for Pieta thus why I have launched our virtual Prosecco, Pizza & Pyjama Party on December 3rd at 8.00pm. It will be €10.00 to enter and every penny is going to Pieta House. Mark Rogers and I will host the event in our pj's and a night of fun is guaranteed. We have amazing spot prizes girls, like close to 15k…. Once you buy your ticket you are automatically entered into the draw. We will also have an iDonate live feed on the screen and we will also pick random winners from here. Hoping a few special guests might pop by and we may even be chatting to you live in your sitting room lol. We are streaming through zoom who very kindly offered to sponsor this for us. Keep an eye on my stories for updates and CLICK HERE TO BUY ZOOM TICKET. P.S…. There just might be an exciting yet to be revealed launch on the night also.. Watch this space!!
We decided as a team that we should stagger the launch of the sweatshirts. We were just trying to do too much all at the one time  and do you know what? It is just not worth rushing something through  that we have worked so hard on for the sake of a few weeks.
My charity sweater will be launched on December 6th. It is a Christmas ribbon red and all profits again go directly to Pieta House. I am so happy to be working with Ger from Pieta. They have been so supportive and I really do hope that we can raise lots and lots for this amazing charity, they really deserve it. There is no home in the country that hasn't had direct contact or knows somebody that Pieta has supported. After the last two years the demand for their services have increased so much and they need every penny that they can get. I am delighted to be able to support them in some small way and know you all will too.
We are so excited for our trip to Boston. I cannot believe we are heading off on holidays for the festive season. I am beyond excited for it. I will be as giddy as a goat going to the airport. Peter has lots planned for us so we will be kept good and busy. On Christmas Eve he has the Boston Pops booked for us all. It is the Boston Symphony Orchestra girls and the performance is filled with holiday music favourites. Now if this doesn't get me in the mood I am not sure what would.  You know me I am not a huge Christmas person but I have to say this year with the trip I am much more excited than I would normally be. Daragh cannot wait to head off as well. Sure look it will be great fun and that's what it is all about. Christmas is the one time of year that I tend to get a break. Most companies are on holidays so the emails tend to be quiet and the phone is not ringing if you get me. Poor Chris, he doesn't get to come to America as he has other commitments here at home. He will also have Murphy to mind now lol…
Well girls, that's kind of it from me for now. I have some great looks and offers this month so keep an eye out. It is a short month this month with holidays but chat to you all soon.  xx
Welcome back Pamela Scott as my feature store for December.. November was such a busy month for us all, it was literally non stop. I only realised girls that November is actually a busier retail month than December and boy is that true. We wore some amazing pieces from Pamela Scott in the Lisa & Co shoot. So worth having a look girls as the styles are so so strong  I am delighted to have Richard & Louise from Pamela Scott back as my feature. I can feel the Christmas cheer and sparkle now  girls. It's full steam head now though. I have some cracking pieces to show from Pamela Scott this month and I really do..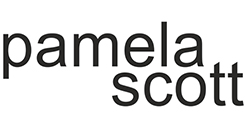 I am delighted to have iClothing back with me for December. I have two cracking dresses to show you and a beautiful almost what I would call a light weight gilet chosen. iClothing consistently have great great looks and are a dream to work with. I just love having them on the site and again another Irish brand.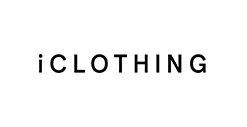 Great to have Laurena and the team from Carraig Donn back with me on the site for December. Again, another Irish success story and great to see them also opening stores around the country. I just love Carraig Donn. I always find when I visit the stores I pick up some really lovely bits and pieces there. My two dresses and the jumper that I have picked this month I love. I noticed it was a hard season to get a nice jumper and I do really like this one and hope you will too.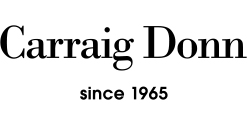 We had such craic with Rachel at the shoot last month for the sweaters. Up she drove from Bantry in her van leaving in the early hours of the morning to get to Dublin. Herself and her hubbie travel the country in that van I can tell you that it is so funny. I was so happy to have her on the shoot and the looks are so strong. The trainers with the joggers work so so well and there are some unreal boots there too. Pop over and take a look girls you will love them.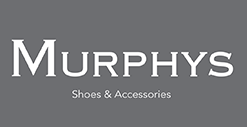 Another store who never fail to produce the goods on a monthly basis O'Dwyers. Poor Mark I think I drive him mad though like seriously mad. I know lots of you visit  Marks stores and concessions regularly as you fill me all in… My problem this month was literally picking the pieces to show you. He has such a great collection of shoes, boots, trainers and bags on the site. It really is great to be able to work with such strong independent Irish companies. It really is girls. We have such amazing Irish businesses and I am so delighted that I am able to work and promote them all to you girls on this platform that we have built together.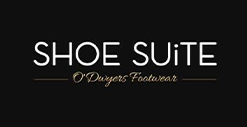 Derek is back again with me this month also girls, he is a real regular now.. The Christmas socks  literally flew out the door in November and were a complete sell out. Well guess what? He is coming back again with more brilliant ideas and he is certainly bringing the Christmas cheer with him again… he has fabulous table runners and napkins and hopefully the wallets to girls. The ideal Christmas present..  Maybe we should start to call him Santa Montgomery lol…
I really hope you enjoy the fashion and style that I have chosen for December girls. I really try hard to keep it fresh and fun and put lots of time into getting it right. Looking forward to your feedback on it all.
Chat really soon,
Lisa xx
P.S. Don't forget to scroll through the 'Shop by Store' carousel below (or click on SHOP in the Menu above) to view the full listing of all Brands on my site – where you're sure to find lots of amazing deals by simply clicking on their logo. *From time to time there may be no discount available.

Browse and buy from my favourite stores