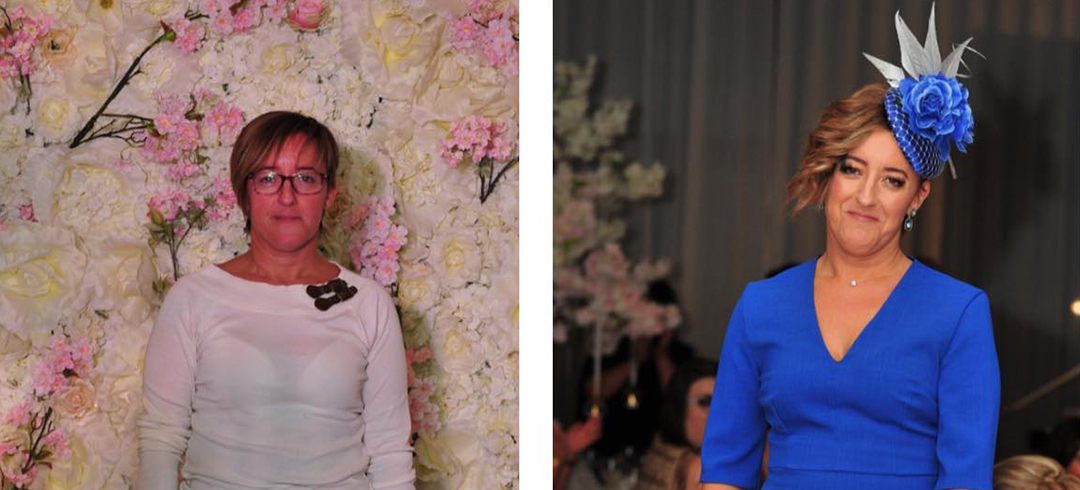 Makeover Winner: Catherine Sheil
On the 25th January 2020, at my Lisa's Lust List LIVE show in the Shearwater, a very special lady, Catherine Sheil, was specially nominated by her best friend to get made up by my Glam Squad…
I'm always conscious of my platform and what I can do with it, so I really wanted to do something to spread the love. I announced on my Instagram Stories in January that I wanted to treat someone at my show so I asked my followers to nominate a friend to be pampered for the day…
Well girls, it was so gorgeous reading all the responses that came flooding in. There was such love in the messages about the people they were nominating. It was a difficult decision to pick the winner, but I know when you read the nomination and the Winner's account of the night, you'll see how deserving she was. 🙂
Scroll down to read Deirdre Whelan's WINNING nomination for her BFF Catherine:
"What a fab giveaway to offer some lucky lady for your show in Ballinasloe…. Anyways here I go to nominate my little gem of a best friend…. No sad stories tk god👍…
I have never got a chance to do this before but my BFF Catherine Sheil is not only my inspiration but an inspiring lady to my 5 year old as she is his godmother and a damn good job she does as well…
You see I have so much admiration and love for this girl as, I was her bridesmaid, she was mine; I'm her daughter's Godmother, she is my son's Godmother; her husband and my husband are best friends too, but wait for it Lisa 🤗🤗🤗🤗… She was born same day as me: Aug 26th AND both of us are 43 (this year🥳)… What I love about Kate is her honesty, patience, kindness and bubbly personality and she doesn't realise herself what she brings to other people and I want her to know this…
As I have no sister she honestly is the nearest I have and what she doesn't realise is how much she means to me to have her in my life 💖💖💖
So there you go Lisa! No better girl than Kate and yes both of us are going to your event n Ballinasloe and we are super excited 🥳🥳🤗🤗
Scroll down to read Catherine's account of the night: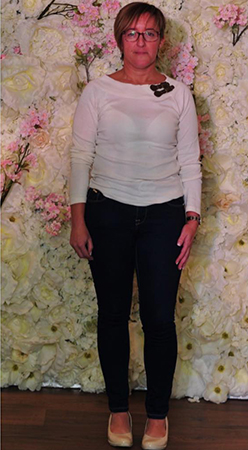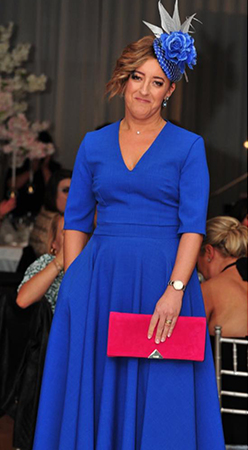 Hi Lisa,
I just wanted to say thank you so much for giving me an opportunity of a lifetime with my wonderful makeover. I don't really know where to begin to share my experience but let me start by saying wow!💗From the day I got the phone call from Dee to the end of the show it all felt surreal.
The wonderful Tess Purcell called to my house on Thursday before the show and stayed with me for a couple of hours. She went through a lot of different styles, gave me great advice and really put me at ease.
On Saturday (the day of the show) the lovely Tess literally met Dee and myself off the lift where she whisked me away and never left my side… I really cannot say enough about this lovely lady. She introduced me to my hair stylists, King Hair and Beauty.
The 2 fab ladies were lovely! They talked me through everything and they were so encouraging.
Then I met the lovely Mark Rogers… Oh wow! What can I say about Mark? He is so full of life!! Each of them gave me the confidence to walk back out on stage and I'm sure everyone could see the difference in me.
I need to thank Linda for popping in and out checking on me that everything was ok… and her lovely husband: what a gent! My nerves were put at ease knowing he was walking with me around the room, he was so full of encouragement.
Lastly, I want to thank my best friend Dee for entering the competition. Only for her I would not have had this amazing experience… How lucky am I to have a friend like her and to have her in my life?
Lisa I could go on and on but I don't want to bore u 🤪 The whole experience has left me speechless and it's one I will never forget! I could not have enjoyed it any more even if I tried.💗
I hope you stay doing this in your shows because I would love others to have this same experience… I truly felt a million dollars not only in looks but with all the support and well wishers on the night.
Thanking you again and I look forward to your next shows 😘
With All My Love,