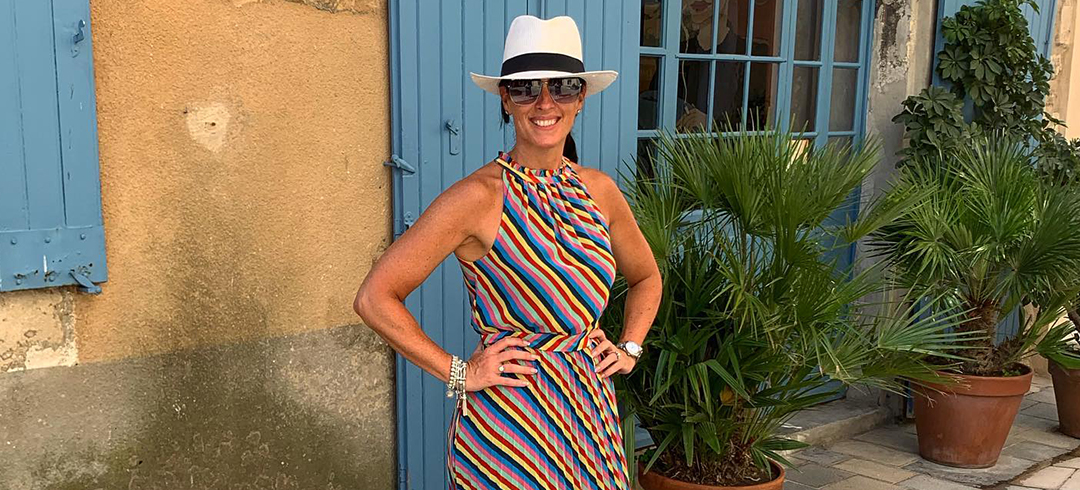 Top Tips For Looking Glam Quickly
Looking glam is easy when you know how (or at least a little easier)! I wanted to share a few tricks on how to pull a look together when you have very little time. There are a few simple rules I like to follow in order to help look a little more fabulous on a daily basis:
Stick on a dress!
It's nearly always a fit-and-flair for me as God blessed me with a fine derriere but forgot about my boobs so this still always suits me best.
A dress covers everything… You don't need to think about matching a top with a skirt, matching a top with bottoms, sticking on a blazer etc. With a dress, you can just throw it on and that's it, you're good to go! Everybody knows I love a midi dress… and I love it even more if there's pockets 🙂
It's your year-round solution! A dress with no sleeves in the summer; a dress with cap-sleeves in the autumn, a dress with long sleeves in the winter… a dress for all seasons! Long may midi dresses be in fashion lol 🙂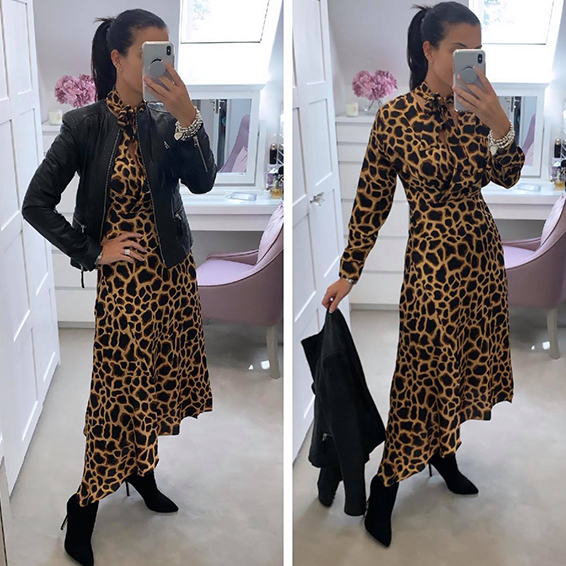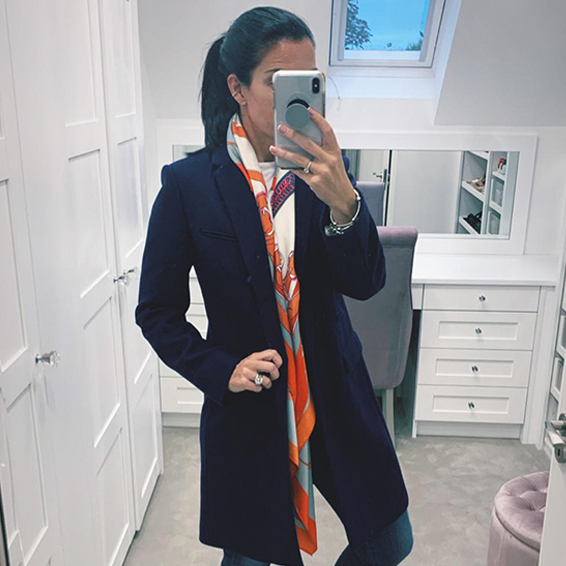 Staples
Everyone needs a capsule wardrobe of a nice pair of jeans, a statement t-shirt and a blazer ready to put on. Have your capsule wardrobe ready in your head so that if you're ever invited somewhere last-minute, that's what you put on for instant glam! I never have to think about what I am going to wear… I always have a capsule wardrobe for any event I'm going to be invited to.
Sunglasses
If you want to look continental chic, you need sunglasses! I love them for a myriad of reasons… They hide tired eyes, you don't need to have botox 😉 You can even hide the tears if you've had a bad day… and I think everyone just feels good in a pair of sunglasses!
He'll kill me for saying this but Chris fancies women in sunglasses – he thinks every woman looks sexy especially in oversized sunglasses… and then he says you see what they're really like when they take them off hahaha i.e. me!
Invest in good accessories
Fast fashion with your statement pieces: I love to invest in timeless pieces such as shoes, bags, boots, coats, scarves, jewellery etc. that I can mix and match with cheaper high street pieces. Straight away, your overall look will appear so much more expensive.
Any of you who have been following me a long time will see that I'll often switch up my ear-rings and necklaces but the one thing that never comes off are my Chlobo bracelets (I'm now their Brand Ambassador). Sorry Chris lol! 🙂 For me they jazz up every outfit whether I'm going to work or going to an event… Like with all investment pieces, no matter what you pair them with, you look more put together.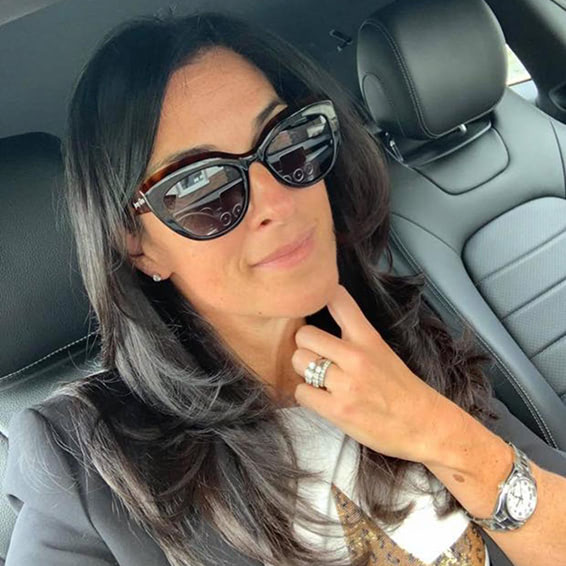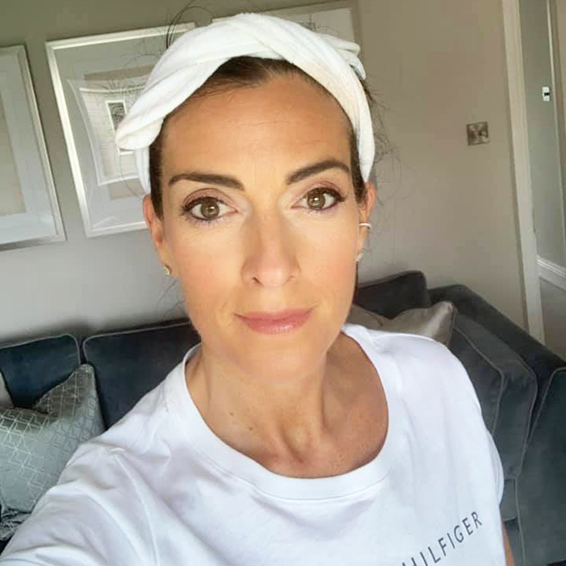 Quick Make-Up Routine: 
Literally 5 minutes! In the morning an under-eye concealer is a must because I'm not a great sleeper. After that, some bronzer, blusher, eye-liner, define my eye-brows, slap of mascara and a lip-gloss… and that's me when I'm making an effort! The big one for me is the under-eye concealer.
If I could pick one thing in my makeup bag that I wouldn't do without at night time is eye liner. My brother Nick named me 'Froggy' growing up because of my 'froggy eyes'… and if I put eyeliner on, I feel they don't look as froggy lol.
Maintenance:
To me if you make an effort to always maintain certain things like hair, nails, tan and even your wardrobe then you can look glam in no time because the essentials are all ready for you i.e.
Hair: 
I've never been into mad colours, perms or highlights or anything like that. I've always been very plain. To me it's more important to have my hair in good condition rather than having the latest style. I don't think my hair style has changed in 20 years to be honest but it's often been remarked that my hair is healthy, shiny and in good condition. That's what I would be known for, rather than for having the latest style. When my hair is done, I feel ready to go anywhere.
Manicure: 
I'm not sure if everyone does this, but I look at people's hands and fingers. I'd say most women do… whether you're at a checkout, whether you're in the supermarket, whether you're having a drink… I notice hands so I just think it's important. A good french manicure is my go-to most of the year and maybe pastels if I feel brave. In the winter, it's always ox-blood. Never a red, I'm not brave enough to carry off red. I don't care what anyone says, everyone feels great with new nails!
Pedicure: 
Glam to me is maintaining your feet rather than just painting a front. I'm not just talking about nail polish on your toes here. While that's lovely, I feel it isn't very glam to have lovely pink polished toenails with cracked heels… For me, it's more important to have nice feet and healthy heels.
Skin: 
Exfoliate: I always exfoliate my skin in the shower so that means you don't have those bumpy bits on your arms and it's second nature to me because I've always done it. Exfoliating makes body care easier for me as my tan applies much easier and quicker; my tan lasts longer but it's only because I have a routine of doing it (and always have). I don't even think about the fact that I have to do it, it just happens because the body scrub is in the shower so it's just part of my daily life.
Moisturise: Likewise, I've never got out of the shower without putting a body cream on, it's just what I do. After a workout in the gym one day, I had nothing only a tub of Body Soufflé from Human+Kind (I'm now their Brand Ambassador) so I put it on one day and fell in love with it. It was brilliant. I was able to put my skinny jeans straight after putting on the Body Soufflé and instead of jumping into my jeans, I was able to pull them up… and I was converted after that.
Tan:
Tan to me is a big one. If you look at it like this: if you have a pair of skinny jeans on with a pair of trainers and if your feet were white, you wouldn't be glam… but if you stuck a bit of instant tan on your ankles you instantly look far more glam. So that to me is a way to look glam in 2 seconds because you're literally only putting it where your skin can be seen. Job done!
My go-to product for tanning would be Bellamianta's Gradual Tanning Moisturiser (I'm now their Brand Ambassador) because I don't like the very brown look unless it's my own natural tan. I have sallow skin anyway, so if I've been away I like to maintain my tan with a gradual tanning moisturiser. In the winter if I'm pale, I would use Bellamianta's Instant (that I could wash off after a night out because I want to keep my white sheets white lol) or I would get a professional spray tan. I don't care what anyone says about home application… I personally think you cannot beat a professional spray tan.
Organise your Wardrobe
At 47, I now know what suits me, so I don't have outfits in my wardrobe that I won't wear. I've made so many mistakes over the years, so I know now what works and what doesn't so I can shop very quickly. I see some people lay out a week's worth of outfits on a rail in their room so that they're ready for the week… but I don't need to do that. I can literally put my hand in my wardrobe and grab anything and literally that's what happens. I'd definitely recommend keeping an organised wardrobe if you want to be able to look glam quickly.
* This is not a paid for article and any links contained in this article are simply brands that I use myself.