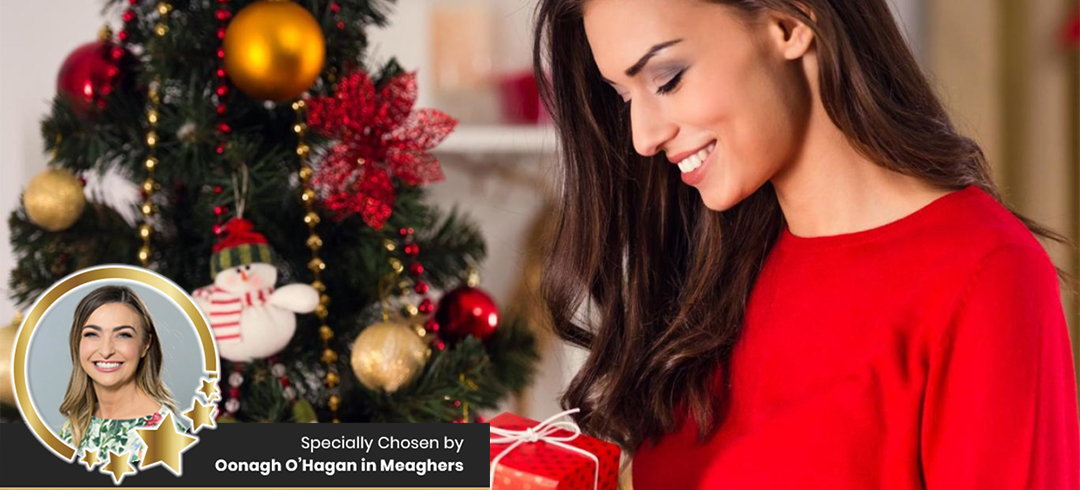 Give the Gift of Healthy Skin
*Sponsored Partnership with Meaghers
Written by Oonagh O'Hagan of Meaghers
This Christmas if you are struggling for a perfect gift idea for someone who is  skincare obsessed look no further than our range of skincare supplements to help promote healthy and glowing skin for all ages and skin types. Healthy skin begins from within and using a skin supplement can help achieve our skin goals.
Here are a few of our top picks and who they are suitable for:
Advanced Nutrition Programme Flawless Future Skin
This skincare set would be perfect for someone with blemish prone skin, this duo works together not only to help clarify and perfect the complexion but also to support overall health and wellbeing with ingredients to help hair, nails and wellbeing.
Skin Accumax works to improve oily and congested skin by using potent antioxidants including vitamin A to improve the cell renewal process and refine pores and oil production.
This unique supplement also contains the Phyto nutrient DIM to support skin health (Contains 120 capsules) Advanced Nutrition Programme Skin Vitality (60 capsules) contains a considered formula for total skin, nail, hair and body health. This new, modern multivitamin which delivers a total of 28 smart nutrients in a convenient, one-a-day clean capsule for total skin, nail, hair and body health.
This daily skin health essential supports busy and demanding lifestyles with a comprehensive nutrient synergy to meet the multitude of modern-day nutritional demands with key ingredients for energy, cognitive performance, bones, muscles, immunity and skin, hair & nails.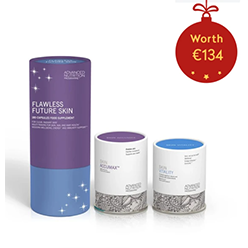 Revive Active Beauty Complex Gift Set
The Revive active beauty complex gift set is an ideal gift for a loved one who wants to improve the appearance of their skin and minimise the signs of ageing from within. The revive beauty supplement contains marine collagen, hyaluronic acid, phytoceramides and biotin delivered in a powdered sachet for effective delivery and absorption.
 Each sachet contains100mg of Hyaluronic Acid. Hyaluronic Acid, a key molecule involved in skin moisture has a unique capacity to bind and retain water molecules. This will help prevent environmental damage to the skin and the loss of moisture leading to the signs of ageing.
 The marine collagen used in the revive beauty complex will help combat the signs of ageing. By increasing the collagen supply in the skin, the skin will appear plumper, improve density and minimise lines and wrinkles.
 The addition of phytoceramides in the revive beauty will help combat dryness in the skin by encouraging a healthy skin barrier. Ceramides play a key role in the skin's barrier function and by reinforcing the barrier less moisture is lost and less aggressors penetrate the skin.
 Revive beauty complex also contains Vitamin C, Selenium and biotin – Selenium contributes to the maintenance of normal hair and nails and biotin contributes to the maintenance of normal hair while vitamin c contributes to normal collagen formation and the protection of cells from oxidative stress
The gift set contains two boxes of Beauty Complex, totalling 60 sachets plus a FREE Biodegradable Detangling Hairbrush, The Biodegradable Detangling Hairbrush has thin flexible bristles that safely untangle wet or dry hair, minimising split ends and breakage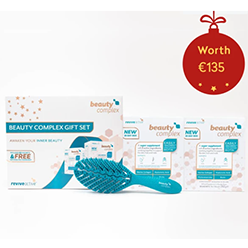 Meaghers Healthy Heroes Bundle
The Meaghers Wellness Bundle combines two best sellers that work together to help improve your skin hair and Nails. The Your Zooki Collagen Supplement is a ground-breaking collagen drink and is the perfect daily supplement for anyone looking to restore and maintain young looking, hydrated skin and healthy body. Collagen Zooki is an easily digestible product that is quick to be absorbed and efficiently transported around the body.
A great tasting easy to take daily oral sachet to help support your overall health and wellbeing as well as boosting your everyday beauty routine from within. Combined with Revive Active Zest the Meaghers Healthy Heroes bundle will also support energy, immune support, brain function & muscle function. Containing no sugar, caffeine, binders, fillers or artificial colours or flavours, this refreshing orange vitamin supplement will provide a natural boost and support overall wellbeing. An ideal gift for someone who wants to look and feel their best.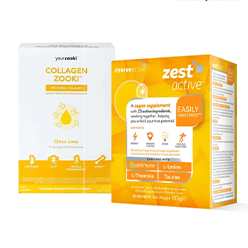 YourZooki Liposomal Vitamin C Watermelon Sachets
Vitamin C is a key component in maintaining healthy skin. The powerful antioxidant works to protect skin cells against free radical damage from pollution, UV rays, and other aggressors. In providing that protection it can help with minimising lines and wrinkles and irregular pigmentation on the skin. Vitamin C also will encourage the production of collagen in the skin, meaning skin will be bouncier and smoother. Vitamin C will also encourage healing so is excellent for minimising scarring from wounded skin and encouraging the healing of abrasions from trauma to the skin.
When supplementing vitamin C, it is important to choose a product that will survive past the harsh environment of the digestive system and make it to the cells to be most effective. A liposomal Vitamin C does just that, The Your Zooki brand wrap Vitamin C inside "Liposomes" made up from essential phospholipids to ensure maximum absorption.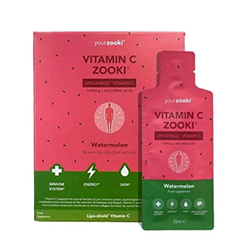 We are here to help!
For more information on any of these products or for further ideas on the perfect gift for the skincare lover in your life get in contact with us in Meaghers and shop online at www.meagherspharmacy.ie
Oonagh O'Hagan
Paid Partnership with Meaghers. 
DISCOUNT CODE:
Don't forget, as I am the Brand Ambassador for Meaghers, I have an exclusive Discount Code! Click the link below to get the Code and to see all my favourites from Meaghers.