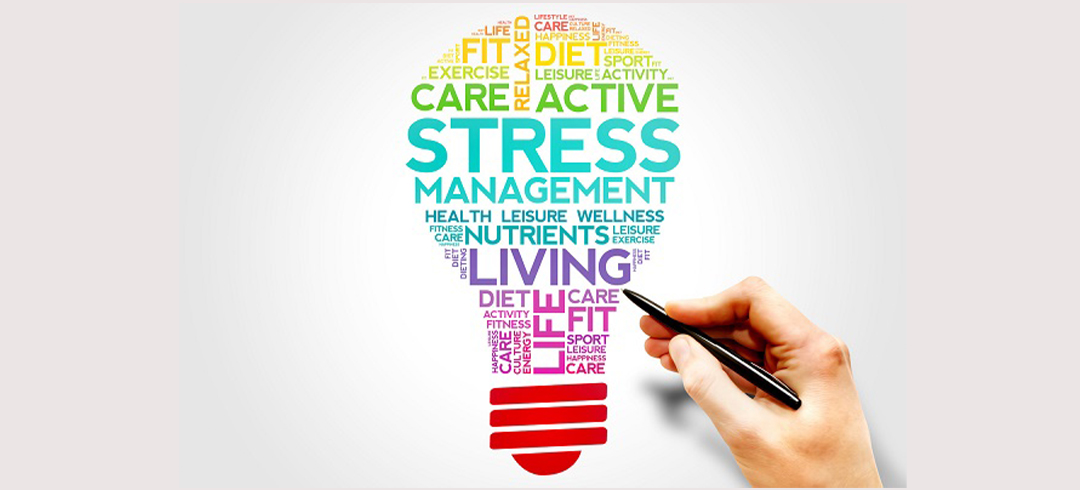 Less Stress This Exam Season
*Sponsored Partnership with Meaghers
This time of year brings bright, warm days, beautiful flowers are blossoming and our Summer holidays are getting close. What this time of year also brings are exams and with that for some students can come extra pressure and stress.
Stress is a natural and normal response, and we need a certain amount of stress to motivate us but it is important to recognise if stress is long term and having a negative effect on our health and well-being.
Here are some lifestyle tips to tackle stress this exam season.
Sleep
Try your best to get a good night's sleep. This will not only help to support lowering stress levels but also help concentration and focus when studying.
Top Sleep Tip 
Try to shut off all devices at least 1 hour before bed and have a pre bedtime, calming routine to get yourself into a position for a more restful sleep.
Diet
A balanced diet rich in wholefoods and cutting down on highly processed foods most of the time with help to promote better energy levels, improve  your mood and focus and will also help to support your immune system during exam time. Think lots of fresh fruit and vegetables, good quality protein, healthy fats and carbohydrates for most of your diet and allow for treats some of the time too.
When it comes to concentration and focus I do have to mention Omegas. Omega fatty acids are good fats and have many , many benefits including supporting brain health, concentration, vision and memory. You can include omegas in your diet by eating oily fish such as salmon, mackerel, sardines and nuts and seeds.
Caffeine
We can sometimes use caffeine like a crutch, especially when studying to help us feel more alert and focused but as we know this feeling is short lived and is not a long-term solution because too much caffeine can cause us to feel irritable and affect our sleep.
Top Diet Tip 
Try swapping one coffee or energy drink for a herbal tea or water and pay attention to how this impacts your mood and sleep. This will also help to keep you hydrated so make sure you are drinking enough water each day to help energy levels and to keep brain fog at bay.
Movement
We should move our bodies every day because movement has so many fantastic and important benefits for our health and well-being. Movement is just as important, if not more important during times of extra stress. Moving your body can help to lower stress levels, increase the release of feel-good hormones and give you a well needed break from the books.
Top Movement Tip
When you exercise try to do so out in the fresh air at least once a day. Also remember that if you are beginning your physical activity journey start off small and build up from there. Even a short walk can make all the difference to how you feel and will have physical and mental benefits.
Revive Active Teen Revive 20 Sachets
Revive teen can help to support energy levels, heart, brain, bones and the immune system for children aged 13 – 18. This blend of well absorbed vitamins and minerals come in a handy sachet that they can take Monday to Friday. Simply add to water or juice in the morning as part of their normal morning  routine.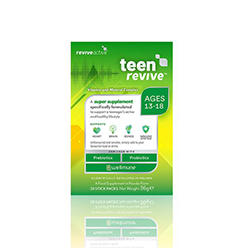 Revive Active Teen Revive 20 Sachets
Revive Active Zest Active 30 Sachets
Adults 18 years and over can enjoy the great taste and benefits of Revive Zest. All Revive products contain top quality ingredients and this mean they are well absorbed so you get results! This blend of 25 active ingredients will support energy levels and the immune system during  busy or stressful times such as exam season.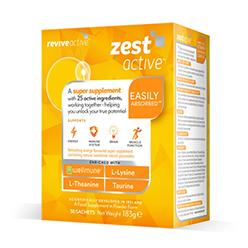 Revive Active Zest Active 30 Sachets
MAG365 Magnesium For Kids Passionfruit 150g
This super magnesium supplement is a highly bioavailable magnesium. Magnesium plays an important role in over 300 functions in the body!
Taking this before bedtime can help to support a more restful sleep as it relaxes the muscles and the mind. The great news is this also comes in a children's version too which is suitable for children 4 years and over.
MAG365 Magnesium For Kids Passionfruit 150g
Bach Rescue Remedy Night Spray 20ml
Rescue remedy remedy products work especially well for children and teens and most products can be used from the age of 3 years. There are many options available including pastilles, drops, sprays and lozenges.
Rescue remedy is designed to provide support in times of emotional demand and in my experience provide reassurance for those suffering from anxious feelings. The night time range can be helpful for children who may need a little bit of help relaxing and feeling more calm at night time.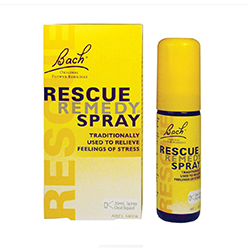 Bach Rescue Remedy Night Spray 20ml
Eskimo-3 with Omega 3 & Vitamin E – 250 Capsules
Omegas are essential for overall health including brain health and they help to support your concentration and memory.
Eskimo-3 Omega 3 supplement is suitable from 12 years and up. These capsules are small and have a lime flavour. I always recommend taking any fish oil supplements with food to avoid them repeating.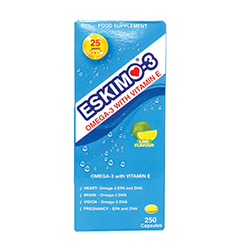 Eskimo-3 with Omega 3 & Vitamin E – 250 Capsules
We are always happy to guide and advise you so if you have any questions please don't hesitate to contact us here and one of our team will assist you!
DISCOUNT CODE:
Don't forget, as I am the Brand Ambassador for Meaghers, I have an exclusive Discount Code! Click the link below to get the Code and to see all my favourites from Meaghers.