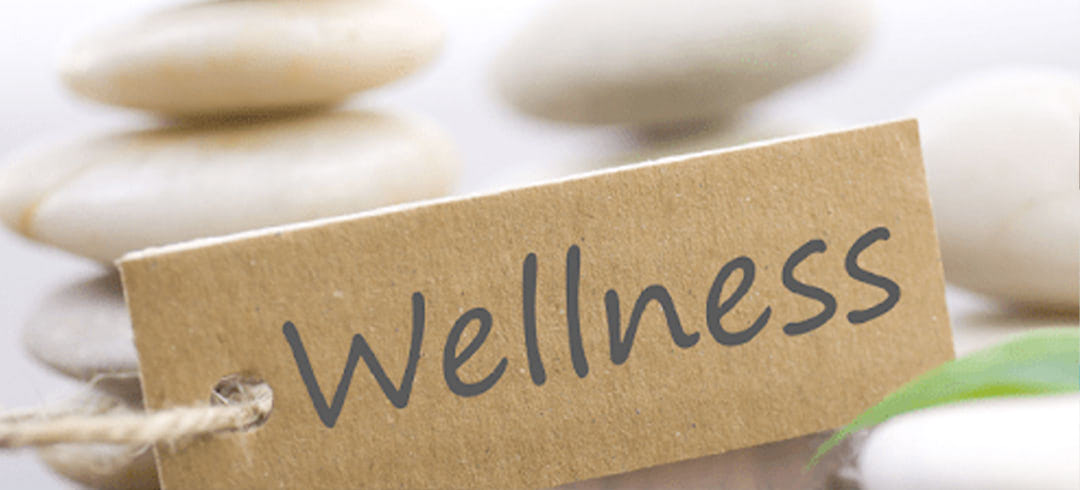 How to Make Your Supplement Work Best for You
*Sponsored Partnership with Meaghers
Written by Tara Loughnana pharmacist – Meaghers Pharmacy
Traditionally supplements containing vitamins and minerals were available in tablet or liquid forms. Whether you were supplementing Vitamin C, Vitamin D or even probiotics it was most common to see these ingredients sold in a tablet or liquid form. In recent years however research into how the body absorbs these vitamins and nutrients has come a long way. Many vitamin tablets and liquids contain compounds called fillers and buffers, these additives do little for the body, they don't benefit the absorption of the supplement and are normally more beneficial for the shelf life of the product than of the efficacy of the supplement.
Here in Meaghers we are passionate about ensuring that you are getting the most of the supplements we sell and so we advocate for the improved delivery systems of many supplements available with us. Below we explain three of these and how they make your supplement work most effectively.
Liposomal delivery
You may be familiar with the term Liposomal delivery of ingredients to the body as this innovative technology was recently used to deliver the Covid 19 Vaccine. It is also an excellent delivery system for many vitamins and nutrients. A liposome is a tiny bubble made out of the same material as a cell membrane. These fatty acids are called phospholipids, and they when filled with a vitamin or a drug in many cases the lipids form an insoluble bubble that protect the nutrient from the harsh environment of the digestive system ensuring it retains its integrity until it is delivered to the gut and absorbed. Liposomes can be filled with medicines and vitamins and are used with vaccines, drugs for cancer patients and now even supplements!
YourZooki Collagen Berry
YourZooki Collagen Berry is a highly effective hydrolysed marine collagen in Liposomes and is the ultimate daily beauty and health supplement. Containing 5000mg of Hydrolysed Marine Collagen and 30mg of Vitamin C, Collagen Zooki contributes to natural collagen formation for the normal function of skin, cartilage, bones, gums and teeth. This ground-breaking collagen drink is the perfect daily supplement for anyone looking to restore and maintain a young looking, hydrated skin and healthy body.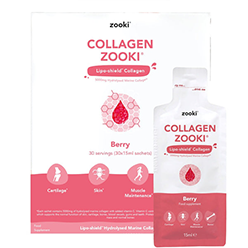 Delivering to the Gut for the Gut
Symprove
What makes Symprove so different to every other probiotic on the market and a firm favourite of ours In Meaghers is its unique delivery system. Digestion involves a lot of seriously strong stomach acid, triggered by the ingestion of food. Bacteria delivered in food are exposed to these harsh acidic conditions and less likely to survive.
Symprove's unique water-based formula is packed full of live, active bacteria. Because Symprove is water-based, it doesn't trigger digestion. More live and active bacteria surviving passage through the stomach means a better opportunity to colonise the gut. This ability to deliver thriving bacteria is what makes Symprove so special.
Check out the difference Symprove has make to over 800 of our customers on Meaghers.ie reviews.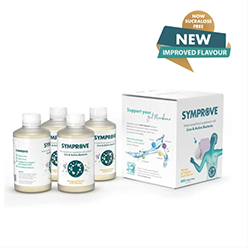 Through the skin
Transdermal administration refers to substances that are absorbed through the skin. Some of the most common examples of these are nicotine patches, Hormone replacement therapy, Contraception products and patches that contain pain relief. When ingredients are administered through transdermal patches, the body has a consistent supply of the necessary ingredient and no side effects of the body digesting the tablet or liquid. This is a great option for those who do not like taking tablets or liquids.
Lifebio After Party Patches
Apply Lifbio After Party Patch before bed and wake up fresh as a daisy. The patch is packed with proven aids to recovery after one of those long nights out (hangover). These after party patches contain a blend of energy boosting ingredients, antioxidants and Milk thistle. Vitamin B1 (Thiamine), Glutathianone (L-glutathionone), Vitamin B Complex.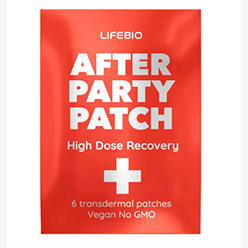 We are here to help!
These and many more Vitamins and supplements are available online at www.meagherspharmacy.ie
As always if you have any concerns or questions regarding any of the above get in contact with us in Meaghers to speak to a pharmacist.
DISCOUNT CODE:
Don't forget, as I am the Brand Ambassador for Meaghers, I have an exclusive Discount Code! Click the link below to get the Code and to see all my favourites from Meaghers.