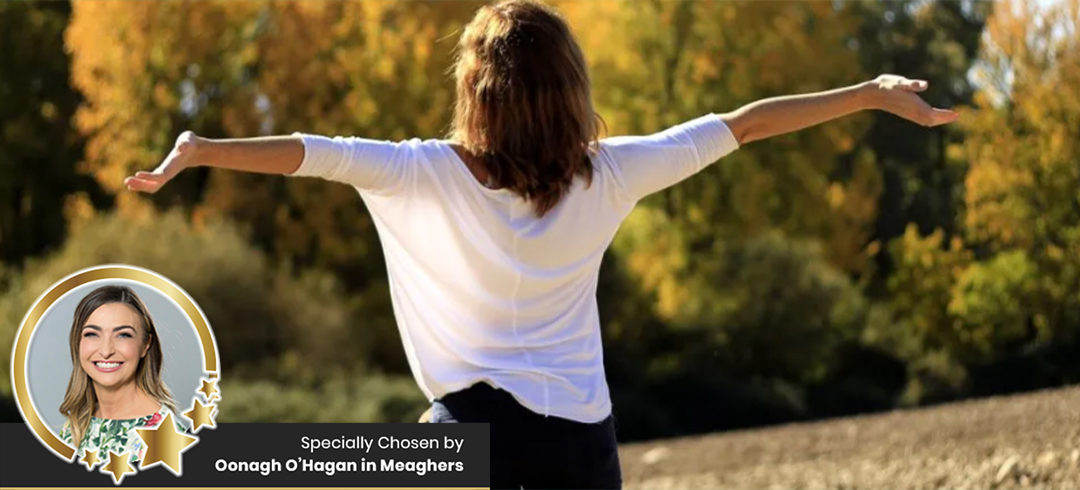 Put that Spring back in your step
*Sponsored Partnership with Meaghers
Written by Oonagh O'Hagan of Meaghers
When winter is over and spring arrives, we feel a wave of energy coming and we feel like getting a lot done – The top tips to help put that spring back in your step to help you achieve those goals.
Revive Active – a comprehensive multivitamin
The original product from this Irish company is the Revive Active Food Supplement, suitable from age 18 upwards. What makes this product so great for boosting energy is the 150mg of Co-enzyme Q10, which is found naturally in your cells and helps your body create energy. Unfortunately from our mid 20s onwards, the levels of Co Q10 in our body starts to decrease, which is why we may not feel as energetic as we once did! This product boosts your Co-enzyme Q10 reserves which can really boost your energy. It is also an excellent support for our heart health as it contains the amino acids L-arginine & L-citrulline which help to open the blood vessels. These amino acids are particularly important to look after our cardiovascular health from mid 30s onwards.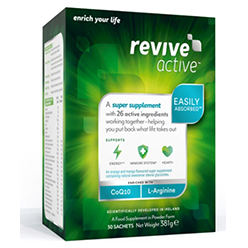 Salin Plus – Breathe Easy Salt Therapy
If your airways are affected by allergies, Salt therapy is an excellent solution to try. Many people suffer from a constant runny nose, sneezes, itchy teary eyes, and recurrent cough, it can also really affect your sleep. Salt therapy and the Salin Plus device is a natural therapy that many of our customers swear by. The salt particles break up the mucus plugs in your airways and sinuses, allowing more space for air to flow through. In addition, this results in less sleep disturbance as air tends to flow freely during sleep. It releases discomfort and flushes out the triggers for allergies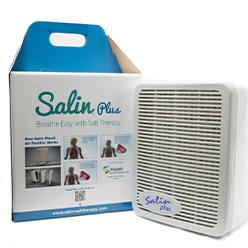 Vitamin C – Your Zooki
This superpowered treasure is a natural antioxidant that can strengthen your body's natural defences and protect your cells from harmful free radicals Adding a Vitamin C supplement to your diet is most effective in cases of physical strain or insufficient intake of Vitamin C from the diet. Our favourite form of Vitamin C is in a liposomal form. The unique way it is formulated makes the Vitamin C to easy to pass through the membranes of our cells,
accelerating the uptake of Vitamin C from the blood before it can be excreted by the body.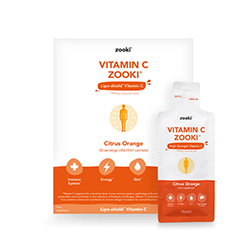 Magnesium – Mag365
Muscle tightness and cramping can hinder our activity especially at night time when some of us experience restless legs or spasming in the legs in particular may be down to a magnesium deficiency.
Magnesium is important for breaking protein down into amino acids and so is essential in energy production but it also contributes to healthy bones, joints, teeth and the balancing of hormones, blood sugar and blood pressure.
If you feel you could be deficient in magnesium our top recommended product to supplement magnesium is Mag365. This product is very well absorbed by the body and we recommend dissolving a teaspoon of the powder in warm water 30 mins before bed.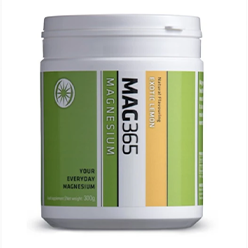 We are here to help!
You can contact us at Meaghers for more information on these products or advice on your health and wellbeing
www.meagherspharmacy.ie
Oonagh O'Hagan
Paid Partnership with Meaghers. 
DISCOUNT CODE:
Don't forget, as I am the Brand Ambassador for Meaghers, I have an exclusive Discount Code! Click the link below to get the Code and to see all my favourites from Meaghers.