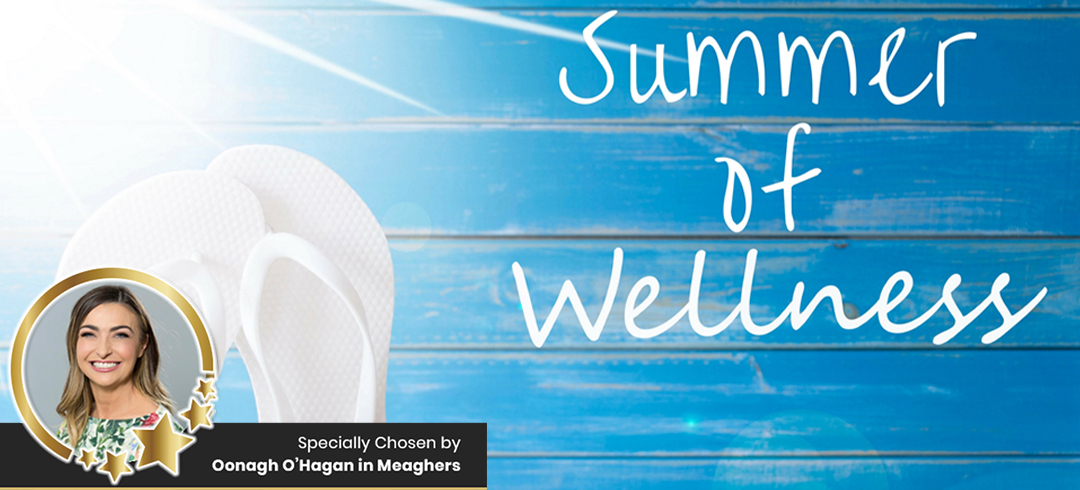 Summer Supplement Solutions
*Sponsored Partnership with Meaghers
Written by Oonagh O'Hagan of Meaghers
With the longer evenings, brighter mornings and increase in temperature many of us are spending much more time outdoors, maybe taking up a new activity or getting our steps in between calls.
Whether it is running, cycling, hiking, sea swimming or even just walking, spending time outdoors daily is beneficial in many ways.
'Being outdoors helps boost your energy, your immune system, it helps relieve stress and moving our body helps prevent pain in the joints and muscles.' 
It is the easiest way to improve our mood, our health and our wellbeing.
If you are trying to take make some more healthy choices and get more active outside, we have compiled a list of our top supplements that may help you make the most of the summer outdoors.
Revive Active Joint Complex
If you have committed to putting a focus on your fitness and are increasing your exercise you may feel some extra tension or pain in your joints or muscles, exercise may exacerbate a pre-existing injury or perhaps wear and tear is showing up in your joints and muscles when you are getting active. If pain or strain in the joints or muscles is slowing you down the Revive joint complex is an amazing supplement to help support your joints, Cartlidge, connective tissue, bones and muscles.
Can be taken at any time of the day, best one hour after food, it was created to deliver multiple benefits in one easy powdered sachet. It is an all-in-one solution containing 10 key ingredients. These ingredients include Peptan Collagen Peptides, MSM, Glucosamine and Hyaluronic Acid and is suitable for elite athletes, the active aging and anyone who is planning on becoming more active at any age.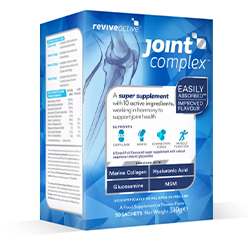 Zooki Vitamin C
In the summertime spending more time outdoors can mean more exposure to the sun and its UVA and UVB rays. Although this is excellent for our natural Vitamin D production it can mean extra stress to our collagen and elastin production in our skin. Vitamin C is a powerful antioxidant that acts
like a layer of bubble wrap around these essential proteins in our skin. Protecting the collagen and elastin is essential if you are concerned about the signs of aging such as lines, wrinkles, density and plumpness of the skin. Paired with a broad-spectrum SPF daily Vitamin C is a perfect solution.
Vitamin C also supports the Immune system, increases iron absorption and helps reduce tiredness and fatigue so is a super supplement for the summer time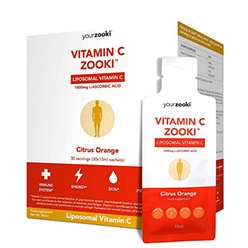 Zooki Collagen
A summer essential Collagen in a liposomal form will help support natural collagen formation for the normal function of skin, cartilage, bones, gums and teeth. So, if you are getting active outside you can support your bodies natural collagen production with this easily digestible supplement that is quick to be absorbed and efficiently transported around the body. Keeping you feeling and looking your best this summer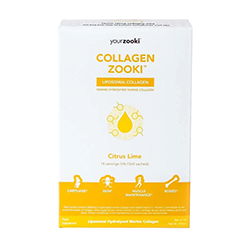 Magnesium
If you are suffering these sticky summer nights and finding it difficult to relax and get a great night's restorative sleep a magnesium supplement could benefit you. Magnesium plays an important role in your nervous system, helping to activate mechanisms that quiet and calm you. It helps with muscle repair and influences the nervous system. Mag 365 provides high quality ionic magnesium citrate in powder form which ensures optimal assimilation and absorption Simply dissolve a teaspoon of the powder in 30mls of warm water 30 mins before bed.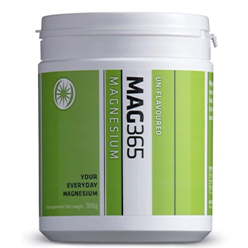 We are here to help!
We are here to support you. Contact one of our team via social media, our Meaghers helpline on 01 4853098 or organise an online consultation with our video pharmacist.
Oonagh O'Hagan
Paid Partnership with Meaghers. 
DISCOUNT CODE:
Don't forget, as I am the Brand Ambassador for Meaghers, I have an exclusive Discount Code! Click the link below to get the Code and to see all my favourites from Meaghers.