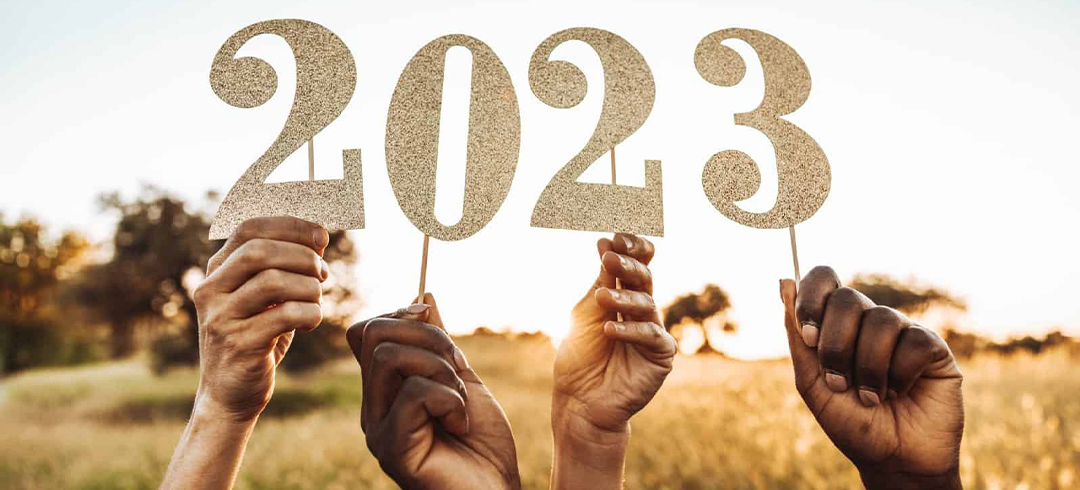 2023 – Happy New Year Girls!
Happy New Year Ladies. Here we go again another year looms and we all push forward into 2023. Can you believe that this will be the third year of my website and newsletters? Time really flies by and we need to enjoy it as best we can, that is for sure girls. Life is for living and enjoying as best we can.
I hope you all had a great Christmas. I certainly did and I just chilled out after a really hectic 2022. By the time the break came around I was fit to fall down no more than any of us. We are all trying to juggle family, work, friends, activities and all life commitments. This seems to go into overdrive at Christmas for us all and by the time it lands we are just wrecked and ready for the break. My brother hosted us all for Christmas Dinner. I wouldn't be brave enough to host. There would be a high risk of food poisoning lol.. Hannah & Nick did an amazing job and we were all so grateful and they both looked after us so well. It's also great to have Santa in the house. It adds to the excitement I always think and really keeps the magic alive.
I was very lucky this year. Chris was able to stay for Christmas Day with us before heading over to Scotland on the 26th. I really miss him when he is gone but he has to visit his Mammy also. Ethan, Chris's son, came back over with Chris on the 29th so that was perfect. We all got to hang out, eat loads, watch lots and lots of movies and just do what we all try to do to, relax! New Years Eve & Day we also went out and I had my few whiskey sours and lots of great food and company. It was just what the Doctor ordered and I have to admit I needed the break very badly and am thrilled that I wasn't travelling anywhere. You know yourselves I love to travel but at times it can be tiring too. The body just needed to shut down and shut down it did.
2022 was an amazing year for me both personally and professionally. I let you all know before Christmas that I have bought a new house here in Tullamore. I wouldn't leave Tullamore as I love the town and where I live. It's also very important to me that I am close to my Mam & Dad as you all know. It is a big project that I have undertaken but I am very excited about it. The house is literally across the road from where I currently live. I have always loved where I live now and it really was my safe haven for Daragh and I when my marriage broke down. When we closed the office last year I very quickly ran out of space in the house. Although Daragh is away in College most of the time I just had nowhere to store all the deliveries and you all know I get a lot of them lol. There was clutter everywhere which I cannot handle. My garden is not big enough to build storage/office in so a decision had to be made. It was a huge decision for me because again I love where I live but it simply is not big enough to work and live from. I just got my planning through before Christmas now so it is full steam ahead. I will bring you all on the crazy journey with me which should be fun….
What a fundraiser we had for Bernardos. There really are no words really? €197,600 is amazing, out of this world actually mind blowing. It just goes to show you the power of numbers and what we can do collectively for charity. I have to say Bernardos were amazing to work with from the very start. So appreciative, helpful and engaged from the beginning. I was nearly not doing a charity raffle this year after receiving negativity last year but I am so glad I did now. We can never let the few people that try to cause trouble win I guess. Mam & Dad convinced me to do it again and Nick, my brother, suggested Bernardos. Girls, we have changed some children's lives as a result of the money we raised in December as a group. I am so so grateful to you all for the generosity and good will shown.
Lisa & Co also had a super 2022 with even more coming in 2023. The new style magenta sweatshirt really went down well with you all. I slightly changed the shape and fit of the sweatshirts just to change it up a little. I never want to keep coming out with the same products over and over again so I like to shake it up a little. There are very limited sizes left in the magenta girls CLICK HERE TO BUY. Who would have thought back in May that magenta would be colour of the year for 2023. Ahead of the curve me lol..
My luxury hat and scarves sets have also landed and are now in stock. We experienced a delay on this delivery but as they say you can only control the controllables girls. They were worth the wait though and ideal for the cold weather. An ideal mix of cashmere and wool and really adds a luxury finish to any Winter wardrobe. They are in four different colours so there is one there to suit us all. I will be chatting more about them in my stories, girls. I just love them I have to say and I live in mine. CLICK HERE TO BUY.
Sunglasses, I just cannot seem to keep it stock. I have just sold out of my 3rd order and would you believe I have just called my manufacturer to order a 4th batch. We all wear sunglasses twelve months of the year and they really are premium glasses. I live in mine and you all send me such positive feedback on them. I get such a kick when I see people wearing the Lisa & Co products and believe me I never get tired of it girls.
The new February Bank Holiday weekend we will be arriving down to The Radisson Blu Hotel in Cork for three back to back shows. I will be welcoming 1,200 of you over the three days. I am so excited mixed in with a few nerves but the shows are fun and that is how we like it. A gathering of like minded fun people out to enjoy themselves for a night away with sisters, mothers, friends and daughters. I always love the upbeat fun vibes on show nights. This will be the end of my shows in this format but let's see what the future brings. We never know in Lisa land.
That's about it now girls with all my news. I just want to wish you all a very Happy New Year again. Let's all try to enjoy it as best we can and not be too hard on ourselves this year. I know we can all be guilty of this, well I know I can. Here's to a brilliant 2023 for each and every one of us.
Thanks so much as always,
Lisa xx
Welcome back Pamela Scott. Can you believe this is our 4th January that we have you on our site.  I actually cannot believe that this is our third full year with Lisaslustlist.ie. Richard and Louise from Pamela Scott have been on the site every single month. Richard joined me at the Christmas Fair in The Hyatt this year. He never fails to make me laugh . I never know what he is going to say next.. I genuinely though really appreciate all the support you give me Richard and all the great looks. I say it all the time it is great to be able to work with family run Irish business. Loving the Newsletter dress girls this month. It is a real winner.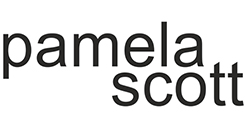 Another year with Born Clothing. I have been following Joan's Christmas stories and I have to say I am well jealous. It all looks amazing Joan. I go up to Born Head Office three times a year and we work out looks and pieces for the months ahead. This year we have changed it up a lot so expect lots of different looks from Born. As always I have genuinely no idea how she produces the quality she does for the prices she charges. It really is top notch. No doubt there will be a few new stores opening this year as well Joan.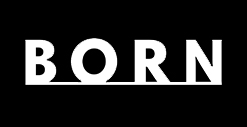 Well Helen and her crew in Nina's have certainly become a firm favourite with all my followers. Based in Trim in Co. Meath again an Irish owned female led business they continue to grow from strength to strength. I have all my looks picked out with Helen for the next six months and let me tell you some knock outs coming for Spring/Summer. I was just loving them all as I was trying them on. I was like a kid in a sweet shop. I am also delighted to say that Nina's are with me every month this year girls so expect lots of fab things to land.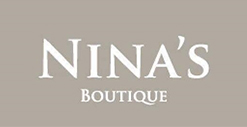 Girls you all know how much I love Sinead Keary the label. I love showing Sinead's pieces and always feel super glam when I wear them I have to say. The great thing about the pieces is that they can be dressed up  or down for a more casual look. Sinead has lots of newness landing this year. I got a sneak peek at some of the pieces and let me tell you one thing, you won't be disappointed . Really looking forward to working with Sinead this year.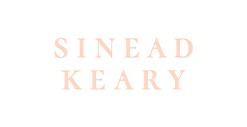 Welcome back POCO. Great to have Pippa and her team back on the site for 2023. I know you all love the jeans just as much as I do. When you find a pair of jeans that work for your body shape you just want to buy them in every colour available well I know I do. I find them very tricky but love my POCO ones I have to say. I am really looking forward to working with the team again and excited to show you some pieces during the year girls.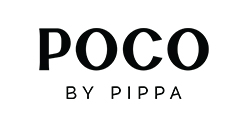 This lady needs no introduction to any of you ladies at this stage. Rachel is Rachel. With me since the very beginning and continues to support me every step of the way. She just brings the fun into the day and nothing is ever ever a problem. Her pieces are always amazing and she gives us all great discounts. I know many of you have met her at my shows over the years . She will be down in Cork for the three days also and rumor has it she may be celebrating a special birthday that weekend. I am dead now I know it……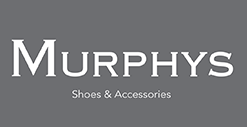 I really hope you enjoy the fashion and style that I have chosen for January girls. I really try hard to keep it fresh and fun and put lots of time into getting it right. Looking forward to your feedback on it all.
Chat really soon,
Lisa xx
P.S. Don't forget to scroll through the 'Shop by Store' carousel below (or click on SHOP in the Menu above) to view the full listing of all Brands on my site – where you're sure to find lots of amazing deals by simply clicking on their logo. *From time to time there may be no discount available.

Browse and buy from my favourite stores