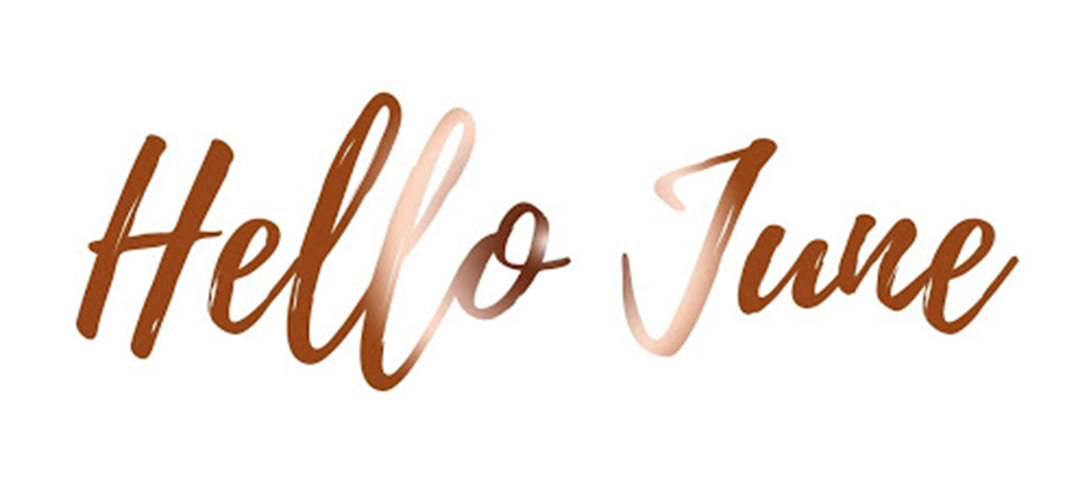 Welcome June the month of hope and freedom for us all and I for one am very happy to see you arrive. Well girl's, we are almost there now and I have to say I am really excited. The prospect of going to a Restaurant albeit outside but the thoughts of getting a meal served has me beyond happy. Chris can't wait either as he has been cooking for me for months now so he could do with the break lol….
'It's great to be able to write the newsletter this month with such positivity around, it really really is….'
The sun is shining here in Tullamore this morning, it's just fabulous. I have a holiday booked down in Clare later in the month so I am really looking forward to the break. My Mam celebrated a big birthday last month so we are going to take a break away together now that it is permitted to do so. Lovely walks, chats and meals. I know how lucky I am to have both my parents still with me and believe me I really do cherish them. We will be able to celebrate Father's Day together this year. It was difficult on us all when we couldn't be together last year. It's the small things we appreciate all the more now though don't we? Just a little reminder that I do still have some Black for him in stock if you are looking for a Fathers Day gift girl's. It's such a strong, masculine scent I just love it. Click here to buy.
What are you most looking forward to girl's? If there is one thing that the pandemic has taught us it is to appreciate the simple things in life, the freedom that we once took for granted. I do think we will all emerge from this almost reset if you get me? More appreciative and understanding of everything and everyone? It has also taught me to be kinder to myself in terms of down time, relaxing and just chilling out a little more, simply be kinder to ourselves.
Well the Loungewear launch was manic. I am so delighted that you all loved them as much as I do. It took me a long long time to get them right girl's. I had everybody driven mad but you know me I'm a stickler for detail. It took me much longer than I anticipated but I had to have them 100% right. I just love them girls I really really do. They are exactly what I had visualised, luxurious and elegant. Can you believe I am already looking for a restock on certain sizes so hopefully I will have an update on that soon. Lot's more coming throughout the year girl's so watch this space….
Click here
to shop my Loungewear
Delighted to have Pamela Scott as my feature store of the month for June. I am so glad that Richard managed to get all his stores reopened. It really has been such a tough time for retail as well as many other industries. But let's hope that it's all behind us now and we can move forward with lots of hope and optimism. I think the looks we chose this month are bright, fun and vibrant a little bit of what we all need now right girl's…..bet you will all love the newsletter outfit…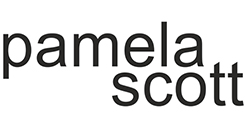 Welcome back Born Clothing. Great to have you back on the site again with all your amazing looks. I worked with Joan from Born on selecting my three featured pieces this month and I know you are going to love it. Well if it is anything like the last month Born were on you all went crazy for them. You will be very happy with the discount too girls. Love an old discount as you all know.. Really looking forward to your opinions on them. I am thrilled to have them on the site again.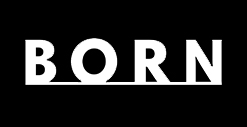 iCLOTHING big welcome back to you again for the month of June. We are delighted here to have you back on the site. My trouble with iCLOTHING was picking the looks to wear, they were all that strong. There is a great Summer feel to the looks this month I feel. It just makes you want to go on holidays or to your friends house for a BBQ.. Just getting dressed up, it's actually so exciting isn't it girls. I have great Summer colours in the dresses that I have chosen to wear. Bring on the good times..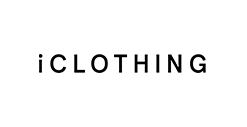 Derek is back with me for June. I have to give it to this man he is unreal. So innovative and creative and constantly moving forward and thinking up new ideas and concepts. I know I say it month after month to you girls but I just have huge respect for how he changed his entire business model at the start of the pandemic. I just have huge admiration for him and his partner Stuart. They certainly bring quirky fun stuff to the site. Love having you Montgomery Lifestyle.
Ah Rachel, like what can I say that hasn't already been said girl….One of my longest collabs and always, always, always comes up with the goods. I mean my trouble with Rachel is reducing it down to the 24 spaces that we have on the site. Month after month, you are just like the gift that keeps on giving Rach. I know you love the fun just as much as I do too. Love having the fun and the banter with you my friend.
Welcome back to Mark and his team in Shoe Suite. As I said to you last month girl's I think Cork must be the capital for shoes in the country. They seem to have great stores down there. It's great to be able to support all these Irish brands on the site. Shoe Suite have some super looks this month and it was great to be able to introduce some new brands also. The Paul Greene trainers seemed to go down so so well. I have to say they are super comfortable and look great on girls. I would genuinely highly recommend them.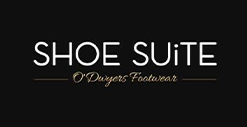 Who doesn't love a little luxury to rest our weary bones on girls. I love nothing more than clean, freshly ironed bed linen. There really is nothing like it and I have to say Jo Browne bed linen is actually out of this world. I know I have mentioned it to you all before and I am delighted to have them on the site this month with a lovely discount. Bed linen is something we all need and a treat like this will last you years. I am really looking forward to chatting to you all over the month about these fab products.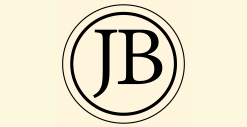 I really hope you enjoy the fashion and style that I have chosen in June girls. I really try hard to keep it fresh and fun and put lots of time into getting it right. Looking forward to your feedback on it all.
Chat really soon,
Lisa xx
P.S. Don't forget to scroll through the 'Shop by Store' carousel below (or click on SHOP in the Menu above) to view the full listing of all Brands on my site – where you're sure to find lots of amazing deals by simply clicking on their logo. *From time to time there may be no discount available.

Browse and buy from my favourite stores