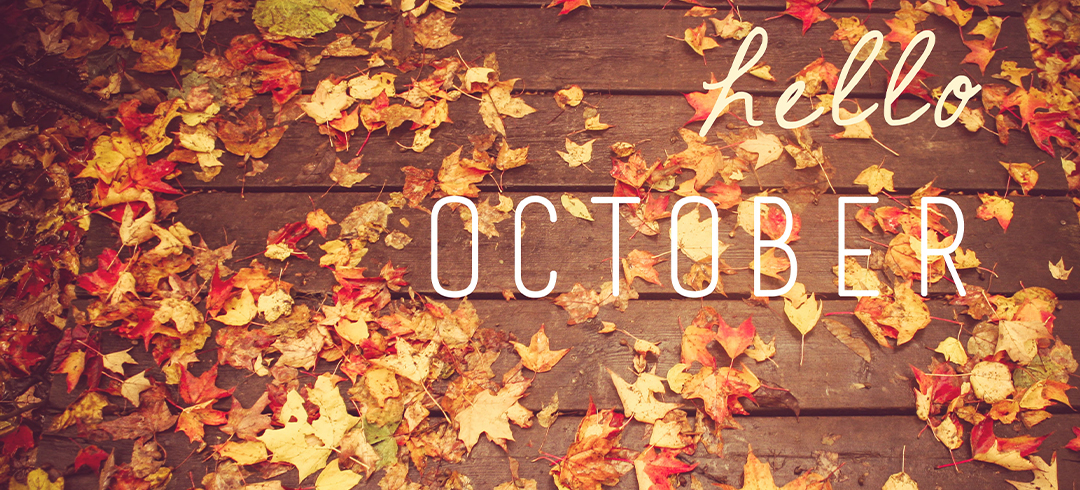 Hello Hello,
Here we are again girls, another month upon us as we come to the latter part of the year. I have to say I love this time of the year. The changing colours and the dewy foggy mornings. It's a great time of year for walking I think. As you all know at this stage I am no big fan of the Winter months but October is different right? It is almost the transitional month lulling you into a false sense of security before bang here comes Winter lol…
'Well lots has happened since I last wrote but no doubt you are all keeping up to speed on stories.'
Daragh has started College and can I tell you it has been one emotional rollercoaster. I am full of pride, joy, loneliness, excitement but nervous, meanwhile Daragh is loving College life. No doubt all the other Mammy's that have gone through or are going through know exactly what I mean. In way's I feel like I am letting him out into the big bad world and that I won't be around to protect him or know where he is all the time. I think my mind is in a constant muddle but no doubt after a few more weeks and as I adjust to the change it will become easier. I am so, so happy for him. He got his first choice and everything worked out. Daragh is so lucky he never stresses and always says " It will be grand Ma" suppose I better believe him, it's the easiest option right now. I will keep you posted on his new adventure and my progress lol…
Well I can tell you my Loungewear literally flew out the door. It was crazy. As you know I had to wait three months for the reorder and I genuinely thought I had enough stock to keep me going in all sizes for the Christmas rush. How wrong did I get that? like totally wrong girls. It was insane, like I thought it was busy after the first drop but this one was actually busier. I've had the most amazing feedback on them and I am so proud that you all love them just as much as I do. We have just added very limited stock in all sizes in both designs. I had held a small number back to allow for returns, of which there were very few thankfully! They definitely won't last long, because there's genuinely only a few. CLICK HERE TO BUY NOW.
I cannot thank you all enough for the continued support. I know none of this would be possible without you all, my family and my tight knit team that I work with so closely. We are a really small team and we work so hard to get it right and to be sure that we keep it fun and interesting for you all. I can never ever thank you enough for the support. None of this and I mean none of this would be possible without you.
Last month  I gave you a sneak peak of my new sweatshirts landing shortly. I would say I went through ten samples before I finally signed off six months later and I love them, actually adore them. They are such a stylish, comfy and universal piece for the Winter wardrobe girls. As soon as I have more news on them I will fill you in but it won't be long now and I cannot wait to get them. It's excitement overload for me I can tell you.. there are just so many ways to style a good sweatshirt. I am looking forward to showing you how I would style them and getting images from you all on how you would style them. We have such a good community here on this page and I love to receive your messages, comments, pictures and positive vibes. There can be so much negativity and bitterness in the world but thankfully here we are all on the same page. We work hard, celebrate the small wins and when the lows come we deal with that as well but the good certainly outweighs the bad…
Last, but by no means least, I am delighted to announce our Lisa's Lust List Live on December 3rd at The Knightsbrook Hotel in Trim. A night full of Christmas cheer and fun, with INSANE goodie bags!! Tickets are limited, but we have 2022 dates booked, so don't panic.
Have a brilliant month girls and let's hope it's a good one with lots of laughs along the way.
Welcome back Born. I am delighted to have you back as my feature boutique of the month. I say it time and time again but it really is great to work with such dynamic Irish companies. For a small country we certainly excel when it comes to fashion of that there is no doubt. and Joan and her team in Born epitomise professionalism.
We had great fun this month picking out looks. Poor Joan, she sends one thing and I change it all around to suit me. I drive her mad but together we get it right and as they say teamwork makes the dreamwork girls. The quality that BORN offer for the price point is genuinely amazing. They could really be designer pieces at a fraction of the price girls. This month, as we approach the Winter we have some really fab seasonal appropriate looks. I think you will love them. We put lots of work into getting them right that's for sure. Looking forward to all the feedback throughout the month.I really think that you are going to love them.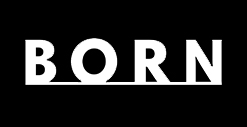 There is never a month when Richard and the Pamela Scott team are not here on the site with me. The team continually produce great looks month after month and you know that's not easy girls. Louise and I pick the pieces together and really think of you all when picking the looks. By now I really know what you all love as do the Pamela Scott team. They always keep it fresh and current and are constantly staying ahead of the trends and looks. I am delighted to be working with Pamela Scott all these years and look forward to many more… Richard might not agree though lol…..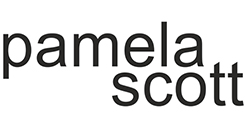 Well that was one crazy month in September for Nina's . I would think poor Helen is just about recovering up there in Trim. I have to say though, what incredible, incredible looks girl's. The pure elegance, cut, class and style of the Naya & Kate Cooper looks. It was love at first sight for me. As usual Nina's are not disappointing this month with more cracking pieces. I think I might camp out outside the Boutique so maybe put the kettle on Helen, I am on the way…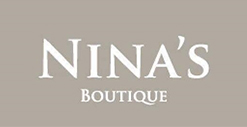 Ah my old friend Rachel, sure it wouldn't be the same without you now would it. Rachel is probably one of the most upbeat people I know. She is always in great form, it must be the West Cork air or something. She is just always smiling and laughing and nothing is ever a problem. I mean that genuinely she is always in great form. I know many of you would have met her at my live shows or would have dealt with her on the phone so will know what I am talking about. As well as her infectious personality she also has the best stock and month after month rolls out such strong looks. Wait till you see the boots this month girls you won't be disappointed.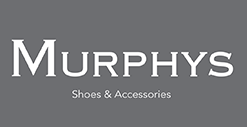 Great to have Mark here again. I think Mark will be here forever now that he has become part of the family. Once you join our family Mark you never want to leave, well that's what they all tell me lol. We are really enjoying having O' Dwyers on the site. They have such a large collection and so many brands to choose from. My problem is that I can only fit 24 on the page but there is so many more that could be added. So many of you have commented on how great it is to see them on the site as a lot of you are very familiar with them in your local towns. I have two great pieces to show you this month girl's.. keep you posted.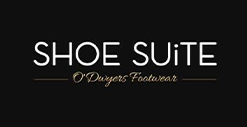 Month after month I tell you all about how much admiration I have for Derek and his team. He must never sleep but then again I know he doesn't as he is out swimming or running at 05.00 am every morning. I would say his brain never shuts down. He is one of the most innovative and creative people  that I have ever met. He always has new ideas and plans and I just so admire that girl's. I am a bit like that so I totally get him and as I said before we go back a long way.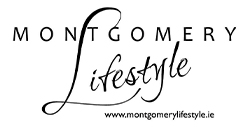 Enjoy all the fabulous fashion this month girls. Lets hope you love them all.
Chat really soon,
Lisa xx
P.S. Don't forget to scroll through the 'Shop by Store' carousel below (or click on SHOP in the Menu above) to view the full listing of all Brands on my site – where you're sure to find lots of amazing deals by simply clicking on their logo. *From time to time there may be no discount available.

Browse and buy from my favourite stores